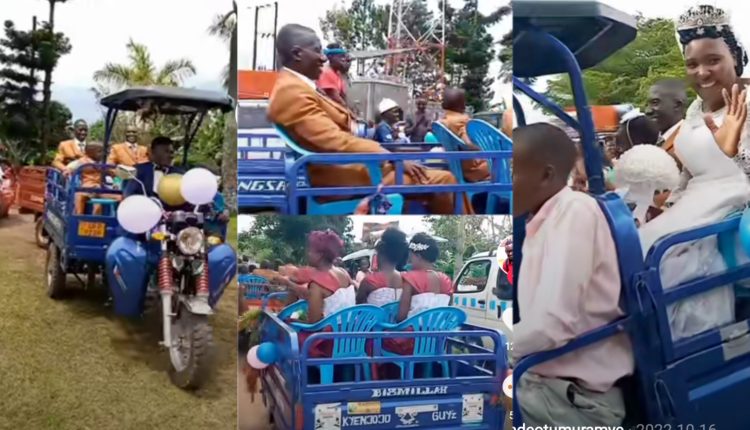 A Nigerian couple has caused a huge stir online after arriving at their wedding reception with a Keke Napep instead of a car convoy
From the video shared online, the couples did not just use one, but they made use of many of the tricycles called Keke as they arrived at their wedding grand. In the short wedding video trending on TikTok, they captured showed how they arrived at the venue of the nuptials with pride written all over their faces.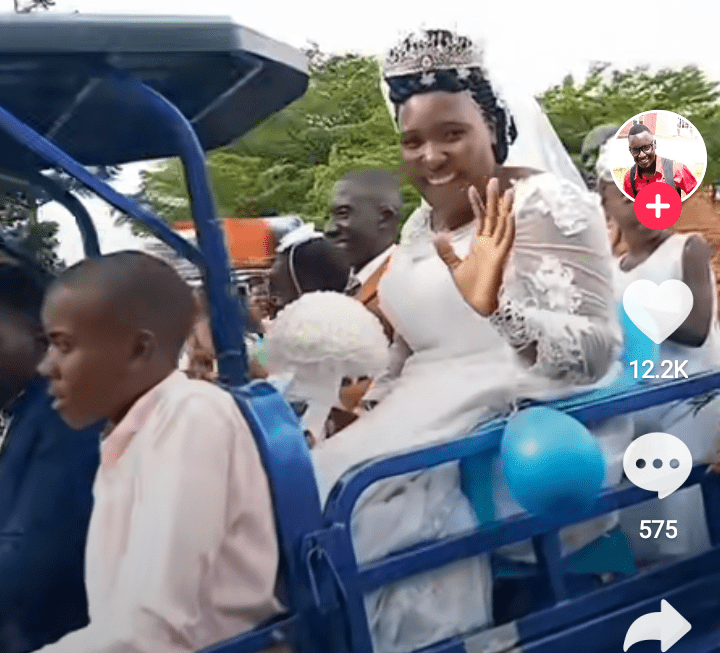 In the video, the bride and groom rode into the venue first with others followed at them at the back of the mini truck.
The video has raised concern Among Netizens and some people have suggested if the groom is a Keke rider or they just hired the tricycles to follow them to their wedding.
As the video got Online, Netizens rushed to their comments section to share their reaction to the video
See Netizens Reaction 
niwa044 said, "i like it,,,just learn how to spend in your limits ,,,not loans for wedding snd finally land goes".
magzdicap said, "🥰wow n they go prosper they r beta than those who fear marriage may the almighty bless their marriage".
muyamajoy said, "Uganda Uganda, land of peace and freedom🤣🤣🤣I love my country 🇺🇬🇺🇬 because you do what makes you happy and what you can manage 🥰🥰🎂".
namboze15 said, "may the Lord bless your marriage".
Kelly trana said, "As long as thea happy congs to them".
Apostle said, "mugishapatrick12 blessed marriage for them and God their marriage in Jesus name".
Watch video 
Also, read 
• Couple married for 10 years with 2 kids in shock after finding out they are siblings (video)
• Tender love Nollywood Actress Ebube Obio says as she releases New couple video with Comedian Kiriku
• God is wonderful Joy as Couple welcomes twins after 14 Years of waiting (Photos)
• Another couple loading Reactions as Ghanaian actress Jackie Appiah shares cute photos with his colleague.
• Congratulations, See how Couple Celebrate Their Traditional Marriage Amidst Flooding In Delta State