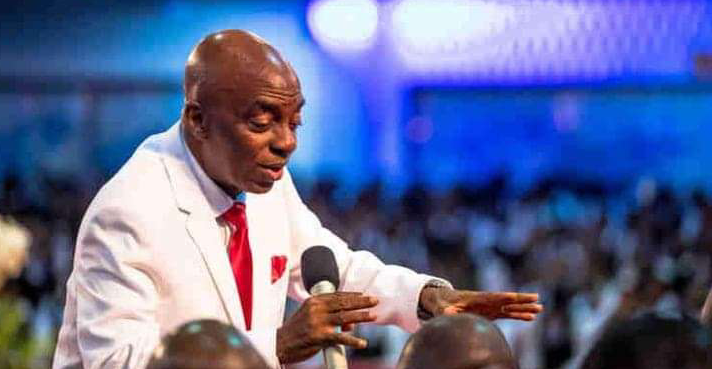 Nigerians have never suffered evil like this in history – Bishop David Oyedepo declares
Bishop David Oyedepo
The founder and general Overseer of the Living Faith Church, Bishop David Oyedepo, has openly described the Muhammadu Buhari administration as a wicked government.
Bishop David Speaking during one of the services in Canaan Land he recalled his warning to Nigerians against voting for the current administration in 2015.
He said his they never listened to his warnings instade they justified it due to the the incessant killings in different states in the country recently
Bishop Oyedepo also stated that the country had never faced such hardship until now. In his words he said
---
Trending "It wasn't easy" Good wife donate her kidney to her husband, the man survives
---
"I shouted this in 2015. I am not a propagandist. I am not a public speaker. I am not an activist. I am a prophet. "You blindly brought in this wicked government. Nigerians has never suffered evil like this in our history and they still want to rule? Never! "After over 50 people were slaught*ered, there has been no response till now. They are evil from head to toe." 
As Bishop Oyedepo made this know Nigerians reacted to Oyedepo's comments below are Nigerians reactions 
Daniel Adetoye on Twitter wrote: "If  every pastor in Nigeria can join the masses, as our artistes have done, to campaign against bad government and encourage them to go vote en masse for someone that has their interest at heart, with no prejudice. Nigeria would be far better than it is now. We will get there."
Jones Ed-Jay Uko wrote: "It's time for the church of God in Nigeria to speak in ONE VOICE and resist every evil agenda."
What do you have to say concerning this article share your opinion with us via the comments section
Also Read Obi Fans to vote BBNaija housemate after he wore "Be obedient & useful" shirt.
Are you tired of been Broke click here to earn money online Struggling Financially? See 5 Ways To Become Financially Independent Now
60-year-old Nigerian woman welcomes triplets after many years of waiting (photos)
"The only juju I know is Jesus":  kanayo to those linking him with rituals.