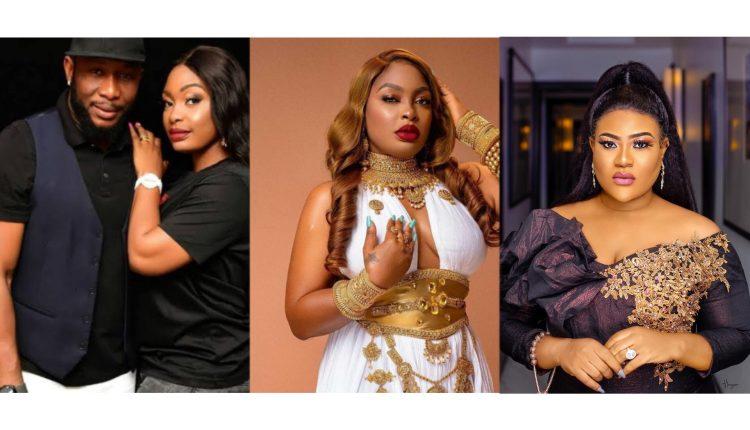 "Nothing Is Sweeter than Someone Snatching the Husband You Snatched"– Nkechi Blessing Shades Nuella Njubigbo
Well known Nigerian actress Nkechi Blessing Sunday has presented one of the most lovely turns in marital affairs.
Nothing, according to her, is more satisfying than for a woman who has stolen someone else's husband to have that same man taken from her by another woman.
The statement made by Nkechi Blessing appears to be directed at her coworker Nuella Njubigbo, whose ex-husband Tchidi Chikere just wed a third bride.
Tchidi, a movie director and filmmaker, announced his third marriage to Kenechukwu Ezeh on his Instagram page.
It was discovered that Judy Austin, Yul Edochie's second wife, and his new wife are very good friends.
He first wedded the actress Sophia Williams before falling in love with Nuella, with whom he later wedded in 2014.
However, Tchidi and Nuella divorced in 2021, and he recently disclosed that he has remarried for the third time.
Nkechi Blessing stated on her Instagram profile that such a convoluted relationship web is really enjoyable and rewarding because the women in the middle have had the same dishes and meals as the first wife did.
Nkechi Blessing wrote;
"Nothing sweet pass make you collect person husband, make another person come collect am from you again. Ara Agbala snatcheee!!!"