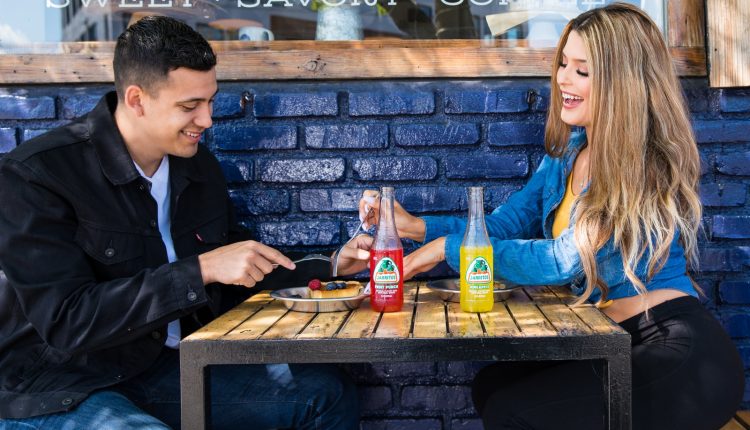 10 Online Dating Tips You Need
10 Online Dating Tips You Must Know

When it comes to dating, there are a lot of things that you need to know. What you wear, what to say, and how to get the guy or girl's attention is just the tip of the iceberg. But luckily for you, we have compiled a list of online dating tips that will hopefully help.
Online dating has become a big part of our society. It is not only convenient but it is also safe. It has proved to be the place where many people have found their partners. If you are single, these best online dating apps can help you find your perfect match faster than you thought possible.
The internet has opened up new doors for those who are looking for love or to just have fun with someone new. You can now go on a date with someone who lives miles away from you by simply meeting them online and talking to them via text messages or video chat. This means that you can now date anyone in the world!
We can divide online dating tips into two categories. First, there are the general online dating tips that are applicable to any website, app, or other media. Second, there are online dating tips specifically related to Tinder.
In this article, I have chosen to use the Tinder dating site for this so please keep reading.
1) General Online Dating Tips:
-Be open and honest about yourself and your expectations
-Share an interesting quote or piece of information in your introduction
-Take time to craft a unique, engaging profile
-Ask for feedback on your profile before posting it
-Have self-confident
-Choose one at a time
-Be real and know what you want
-Meet in an open place and not in a private first time meeting
-Don't send anyone money to visit you
-Inform your friend or family to know your whereabouts before meeting with someone
2)Tinder Online Dating Tips:
-Put energy into creating an eye-catching profile pic
-Use Tinder's Super Like feature sparingly (it's more effective when you save it for someone you really like)
Online Dating Tips for over 50
Online dating can be intimidating for anyone, but it can be especially daunting to those over 50. With the help of online dating tips, you can make sure your profile attracts the right types of people and that you are able to find someone who shares your interests.
Online dating profile help for guys
Online dating has become increasingly popular in recent years. Most dating apps are free to download, easy to sign up for, and offer the chance to start building your profile immediately. You can either browse through potential matches yourself or use the app's algorithm-based matchmaking feature.
Therefore, as a guy what do you need to include on your dating site profile to attract ladies' attention?
Guys, if you want to attract more women on your dating site profile, it is important that you include a picture of yourself. It may seem obvious but it is surprising how many guys forget this. You should also be clear about what you are looking for in a partner and post clear descriptions of yourself.
Some Online dating tips for women?
Women want to date safe, successful men. But how do they know what to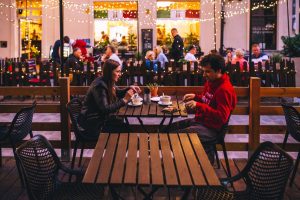 look for? What are the qualities that make someone successful? How can women tell if a man is safe or not? This article will offer some online dating tips for women.
This section will provide you with tips on how you can be successful at online dating. The first tip is to have a good profile. This means, having a profile that accurately represents who you are and what you want in your next relationship or a casual fling. You should not list your favorite books, TV shows, or music if they are not things that you are actually passionate about.
A picture is worth a thousand words so have one up! Make sure it's an attractive one of yourself, not just the view out your window. Talk about yourself in the third person and write plenty of information about yourself – this will make it easier for other people to find out more about you.
Online dating tips for men to follow
Online dating has become the norm for singles these days. With so many people meeting online, it is important to know how to make the most of your profile and messages. I want to share some of my best tips for men looking to find love online.
– Keep your profile short and sweet. You don't need a paragraph on who you are and what you do in your free time. The more personal information people know about each other from the start, the more likely they will have a connection with each other later on.
– Use an easy username that people can remember easily. This way when they add you on Snapchat or add your name into their phone contacts, it will be easy.
What should you not do on a dating site?
Online dating is not always the first choice for single people looking to find love. However, it does offer a variety of features that make it more convenient than traditional dating methods.
You can register for free and browse profiles anonymously, which makes it easier to meet someone new without disclosing personal information. Dating sites also allow you to filter through profiles by various criteria such as age, location, ethnicity, and relationship status.
Online dating can be intimidating to many people. This section provides tips for how to improve the chances of finding the love of your life.
Online dating is one of the most common ways that people find their significant other nowadays. It is no wonder that there are so many aspiring singles online, looking for love in all sorts of places.
READ ALSO: 4 Outstanding things you need to know about online dating
However, it can be quite daunting for some people to put themselves out there and make contact with strangers through their online interactions. Luckily, these days there are online tips available to help out anyone who has found themselves lost in an ocean of virtual connections.
There are a lot of things you shouldn't do on the dating site and some of them are;
1 Showing desperation at the very beginning
2 Faking to be who you are not just to impress someone
3 Using informal salutation with someone you are not familiar with yet example "How far, Hey", Xup, etc".
4 To avoid getting scammed, don't send anyone money without knowing the person, etc.