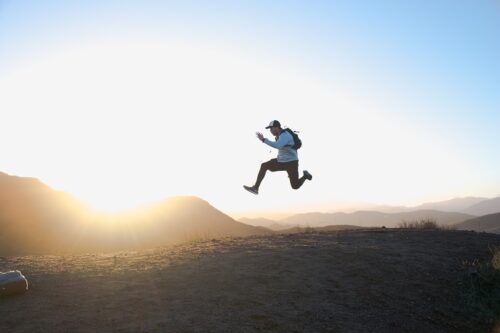 OVERCOMING LIMITATION 1
LIMITATION
OVERCOMING LIMITATION
First of all, let's start by giving the meaning of limitation,
LIMITATION: Is a rule, fact or condition that limits something. A
limit on what someone or something can do or how good they are
or they can be.
Limitation stops us from trying anything new in life
Limitation shows us our weak point and
not what we can do nor achieve if we
give it a try.
Every day we stand up in the morning, dress up and go to school
just to study, and come out with a good result and have job, have
a house, car, marry and have a better life. Is a nice dream don't
get me wrong, but at the end of it all, is not every one's dreams
do come to past as we planned as human, either one thing or the
other occur and delay sets in, and because of that we limit
ourselves, our life from what we can do and end up blaming the
economy of the country, uncles, auntie, even our village people
etc.
Have you ever thought for once of being your own boss, having
your own business, and also having the opportunity to employ
people? Have you ever thought of what talent you have and what
that talent can fetch you in a month or a year? What you can use
your hands to do? Have you ever thought of what and how much
it can bring to your table every day?
If your answer is No, then why still blaming the economy while
you yourself is not helping the economy, at least if you learn a
trade, online business from home you might end up tomorrow
earning more than you could have earn if doing a white collar job.
Arise, stop limiting yourself, try something out, get yourself
useful and resourceful, you may never know what is out there
unless you try it, by first making a move step out from your
comfort zone.
"AT TIMES LIFE DOES NOT TURN OUT TO BE THE WAY WE
PLANNED AND WANTED IT TO BE BECAUSE WE REMOVED GOD
FROM IT AND SAY TO HIM EITHER KNOWINGLY OR
UNKNOWINGLY" WE CAN DO WITHOUT HIM"
Maybe you were destined for business but you as human, you are
still after office job for 3 to 5,6 years now still, no company
accepts your application even while you are 90% qualify for the
position.
That's not the end of the world but you got to realize your limitations in and on time.
How To Over Come Your Limitation
First thing first, Pray
2.  Believe in yourself and your abilities…
3. Be ready to try new things…
4. Surround yourself with positive people..
5. Avoid associating with negative mindset group of people because they won't add any value to your life.
6. Motivate yourself by reading books and going for seminars.
7. Have a mentor/Coach… your Coach can be your Pastor, Your positive sibling.
Note, A Coach doesn't have to be someone that seniors you…. it is by wisdom…. so it has nothing to do with age.
I pray that you over come your limitation from today Amen
3 reasons you should seek for attention