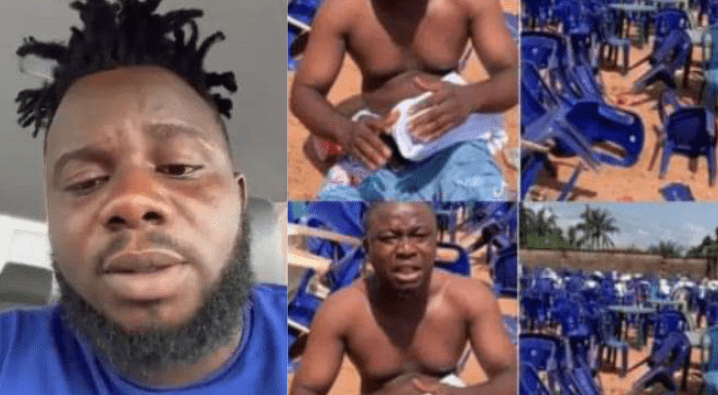 "I was paid fully for the event, I won't lie" Sabinus reacts after a show promoter was beaten blue black over his absence at an event
Popular Nigerian comedian Oga Sabinus has taken to his social media handle to tender apologies to his fans at Federal Polytechnic Oko, Anambra State as he refused to show up for a show he was paid to perform live.
This came shortly after his angry angry fans has already created a chaos at the event as they angrily vandalized properties and beat the show promoter mercilessly.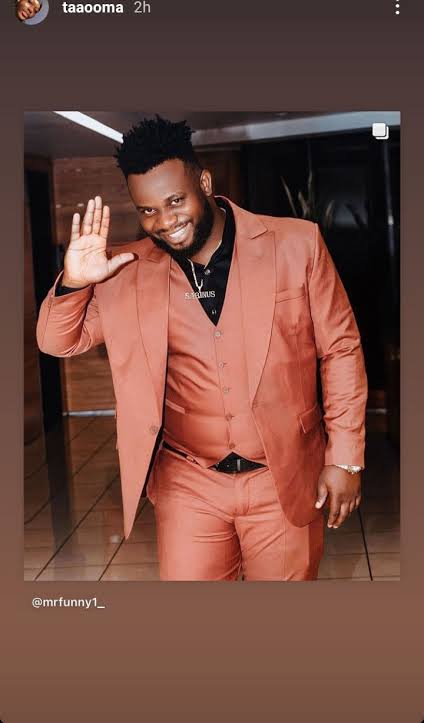 Reacting to their actions, Oga Sabinus took to his Instagram, appealed to the students to for forgiveness and he blamed his health for causing such disappointment. He further promised to make out time during the first week of December to entertain them. Sabinus added that he was ready to refund the show promoter if need be.
I hear say sabinus don go put oko polytechnic on fire please if you're here and you be oko polytechnic student abeg what's really going on

If you're seeing this post like and retweet until sabinus see it make Dem no go kpai this guy🙏#PregnantWife Shettima Olosho #chinablogtv pic.twitter.com/0kjK1NVHFY

— Chinablog Tv (@Chinablogtv046) November 18, 2022
Oko students what's really going on in oko polytechnic Wetin sabinus do

Please if you're seeing this post please like and retweet tag sabinus until he see it Biko 🙏🙏🙏 make Dem no wound show promoter#PregnantWife #chinablogtv #chinablogtv046 #doggy #BlackFriday Shettima pic.twitter.com/HoPHNjgxrd

— Chinablog Tv (@Chinablogtv046) November 18, 2022
Sabinus was paid about #2m or so, for an event in Oko, Anambra state, but he didn't turn up💔 pic.twitter.com/WETzZdgliZ

— ANSALEM🗨👷 (@nwigwe_ansalem) November 18, 2022
Mr funny have posted now a video of apology contrary to the show he miss last night in Federal polytechnic oko Anambra state .
What do you guys think ? #oko #polytechnic #school #enugu #anambra #sabinus #PokemonEcarlateViolet pic.twitter.com/4vifiT3lpZ

— Enugu Gist (@enugugist1) November 18, 2022
What do you have to say concerning this article share your opinion with us via the comments section.
Also, read 
• Are they twins? See fans reaction as comedian Oga Sabinus meet with his look-alike In Owerri Imo State
• Comedian Sabinus shows off his future Mrs Sabinus.
• Congratulations to Nigerian comedian Oga Sabinus as he buys brand new Mercedes-Benz GLE a month after surviving auto crash