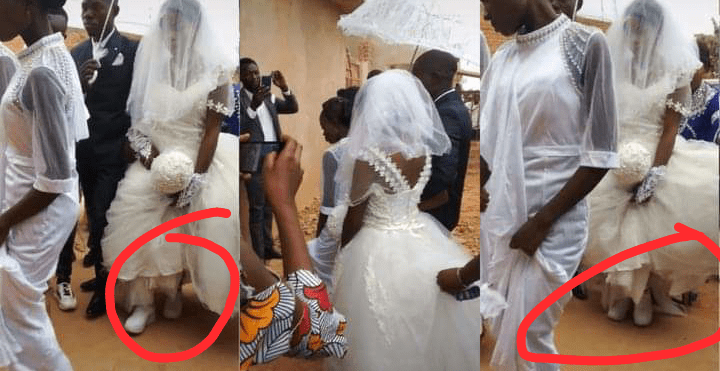 See hilarious moment as a Bride wears canvas on her wedding day, Walks Majestically to her wedding venue
Wedding days are the most exciting day in the life of Evey individual, so many people used most of their savings to make the day an m memorable one.
While some do cut and join weddings due to some financial issue. A video which was spotted online has shown the moment as BRIDE and her groom were seen walking Majestically wedding venue without looking back.
In the video, the groom was seen holding an Umbrella for his bride who covered her face with Veil and the thing that caught People's attention was when she was seen wearing canvas Under her wedding gown while her bridesmaid held her gown.
Although it has not yet been confirmed where the wedding took place, but many social media users have wondered why a Bride would wear that type of Outfit on her wedding day.
Watch the video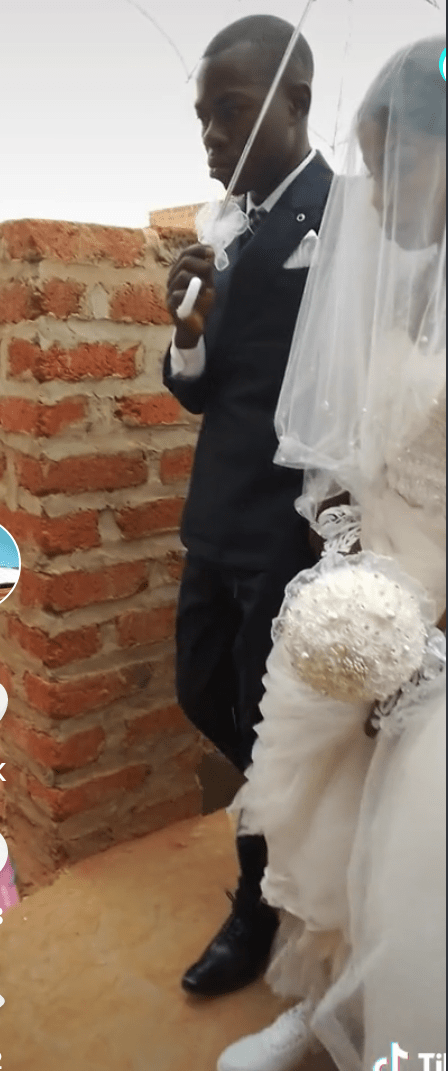 See social media user's reaction to the video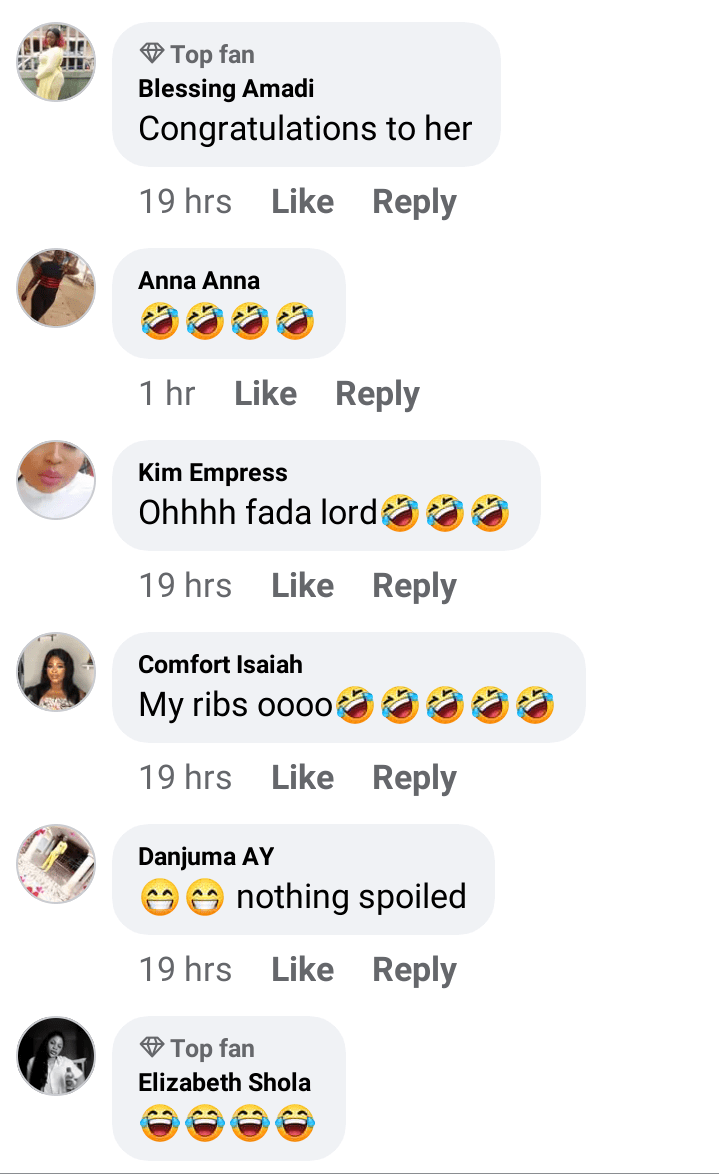 What do you have to say concerning this article share your opinion with us via the comments section.
Also, read 
• Congratulations Rejoice Iwueze Of Destiny Kids releases her pre wedding photos With her Fiance as she is set to tie the knot
• Don't call my phone once it's Night I will be busy with my wife, Groom cautions his friends on his wedding day (Video)
• "Biggest mistake of my life" – Nigerian man claims he went broke after throwing lavish wedding (Video)