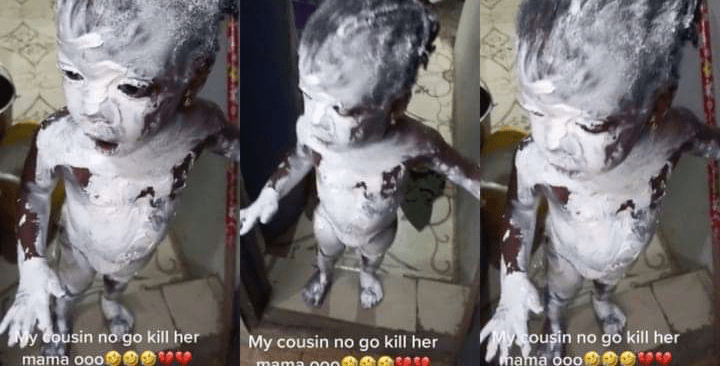 See hilarious moment as Little girl designs herself with her mother's body cream, Mummy reacts (Video)
A video which is currently going viral online has shown the moment as a little girl use her mother's cream to cover her whole body.
In the video which was shared on tweeter, the little girl was seen as she covered herself in her mother's body cream despite wasting her mother's cream, she started screaming on top of her voice.
Confronting her, her mom questioned the girl on why she behaved like this but the little who looked afraid of speaking was mute as if she wasn't the one her mother was talking to.
Watch the video below……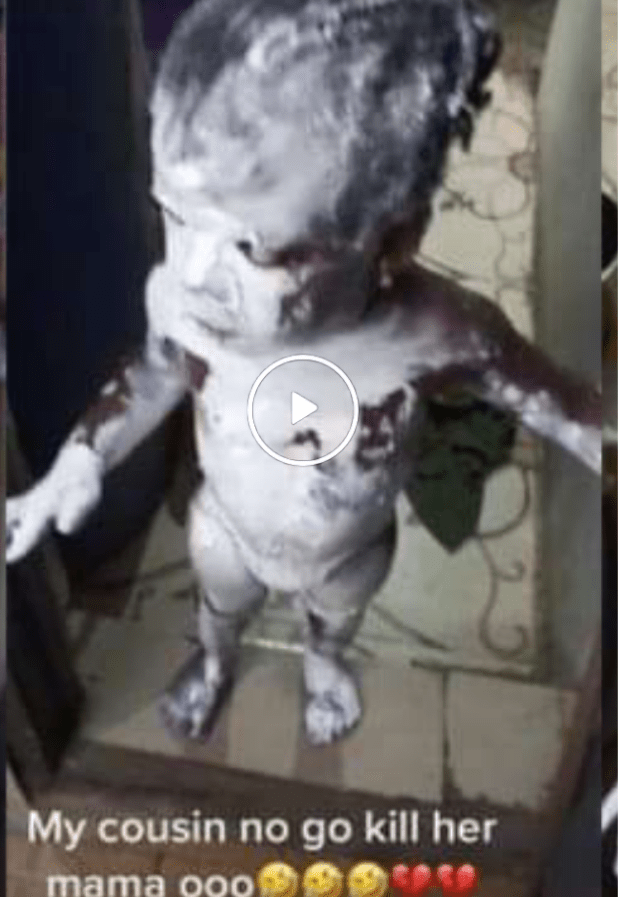 What do you have to say Concerning this article
Also read
• See Adorable photos of President Buhari  first great-grandchild
• God is wonderful  woman finally welcome her first child after 14-years of waiting.
• Congratulations to her  Lady welcomes her first child after 8years of waiting, amazing baby bump went viral.