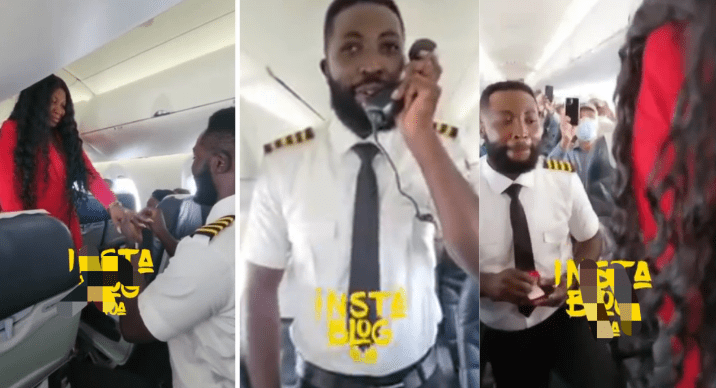 See Love In The Air As Nigerian Pilot Proposed To His Girlfriend On Duty [Video]
Proposal
A video which is currently going viral on social media has shown the real definition of Love in the air as a Nigerian pilot proposed to his girlfriend while on a flight.
In the video, the young man left the cockpit and used the announcer to call out his girlfriend who boarded the plane he was flying.
The young pilot announced that he wants her to be his wife in front of everyone on the plane and other passengers helped him to locate the woman's seat.
His girlfriend who he identified as Ada was eventually found he then approached her and went on his and asked Ada, for her hand in marriage.
Ada happily accepted his proposal and stood up to give a heartwarming speech reaffirming her love for him after which she accepted the marriage proposal.
The entire passenger were happy about the whole scene and they applause and cheered the couple passionately
See video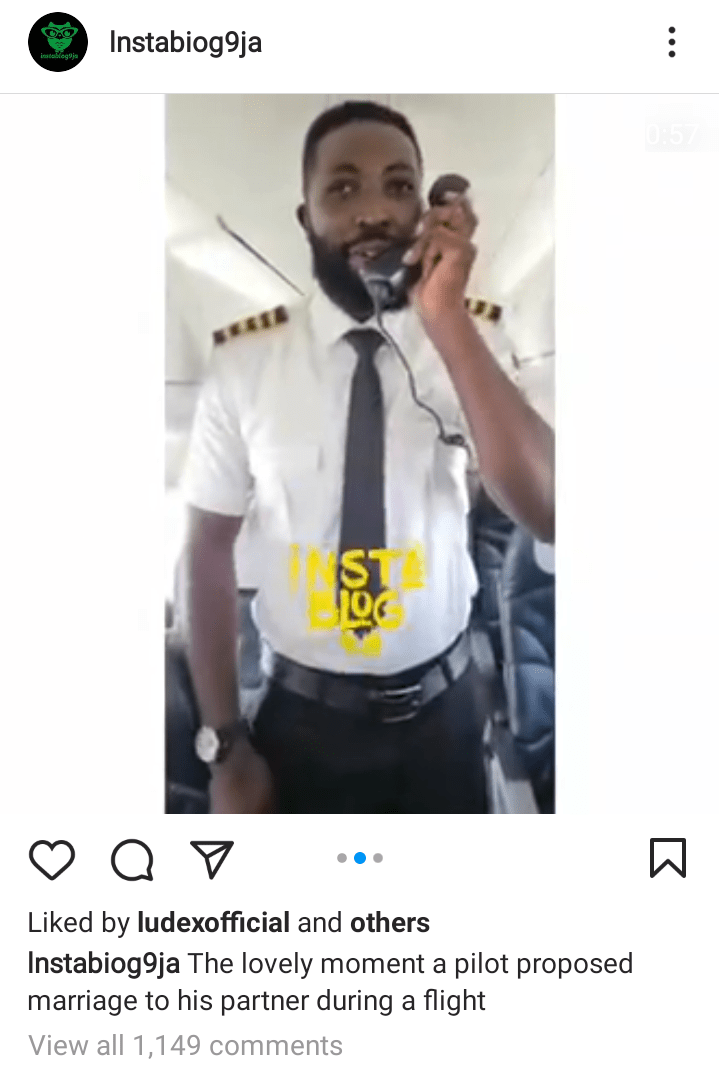 What do you have to say concerning this article share your opinion with us via the comments section.
See social media users reaction to the video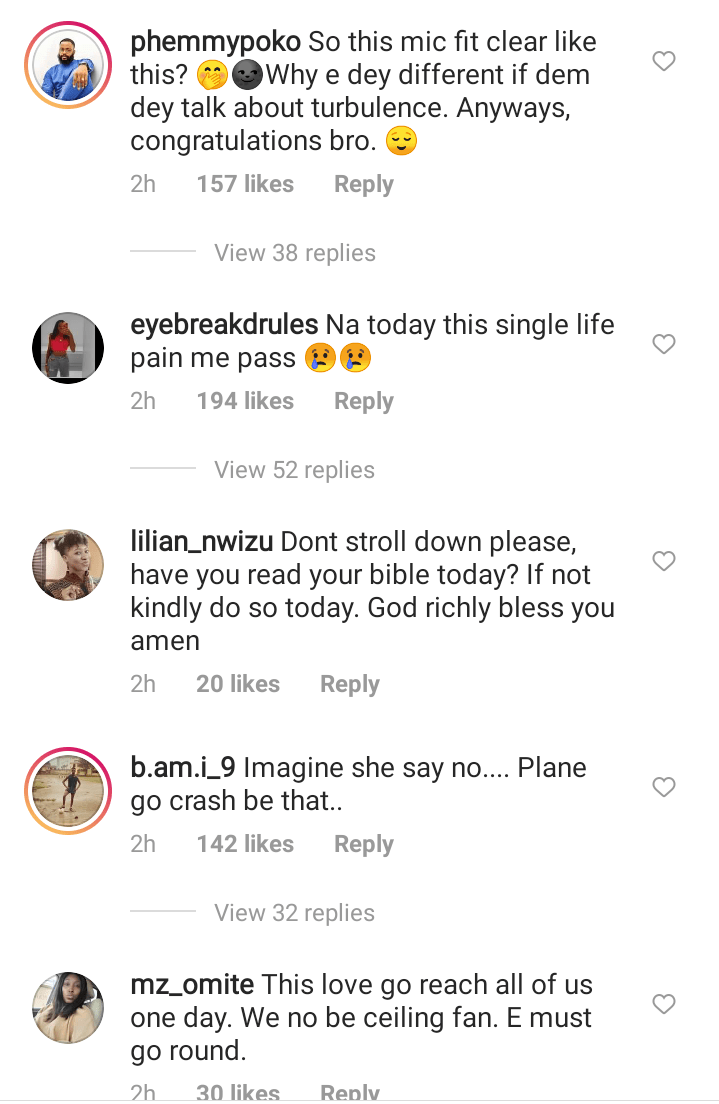 Also, read 
• It's happening in 2023 Nigeria musician Davido finally proposed Marriage to his lover Chioma
• Marriage proposal gone wrong! Woman SLAPS her boyfriend across the face after he asked her to marry him
• A child for a child', woman allegedly throws her neighbor's children in a well after losing her only child in the same manner