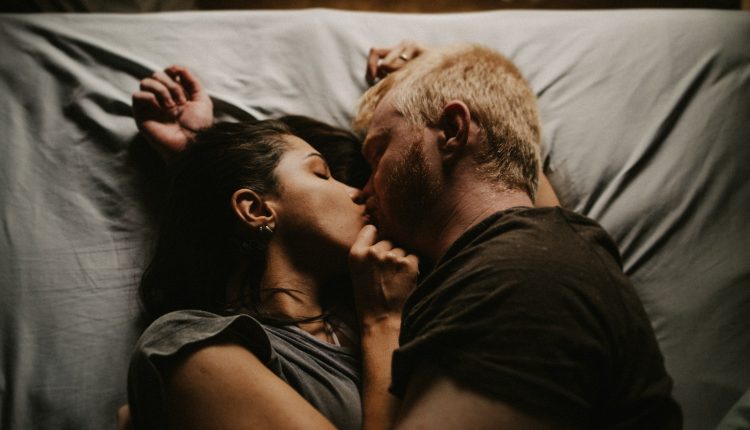 The Importance of Sex In a Relationship
Sex and Relationship
Sex generally is something pleasurable, which is deemed of utmost importance and priority in almost every relationship whether serious or not. Having a clear view of the correlation and connection between relationship and sex shouldn't have been joked with as it would be beneficial to the union in the long run.
According to scientific research, having sexual intercourse has almost the same health benefits as that exercise as it aids in burning out calories as well as giving a youthful look.
Sex is more of a necessity than being compulsory, as it helps to strengthen the cord that bounds the union in the relationship. Depending on the choice of the couple or partners, sex might and might not be induced in a relationship.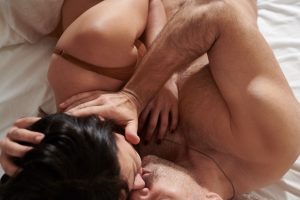 how important is sex in a relationship?
The importance of sex cannot in any way be underestimated, though we've had stories of it being abused in a relationship as at most times does result in rape. But even at that, we should focus our energy more on the positives than the negatives.
In no particular order, below are the importance of sex in regard to a relationship
1. IT BUILDS TRUST
Though sexual intercourse isn't a clear indication that the feeling of Insecurity, even with the presence of such feelings, sexual intercourse helps to clear every form of doubt as it helps the Both partner in the relationship to trust themselves even more.
But just as we aforementioned earlier, you might still not see such testimonies as this in some relationships, most especially ones where sexual intercourse is being abused.
SEE ALSO: 8 reasons: romantic words are important
2. IT REKINDLES THE FIRE IN YOUR EMOTIONS
The intimacy in your relationship which comes as a result of sex helps to imbed in you that feeling that your partner is truly yours thereby sparking the fire in your emotions.
All that is expected of the partners or couples in the relationship or union is to have a genuine motive for carrying out the act together rather than just making it an activity that should be part of their daily routines.
3. IT INSTILLS CONFIDENCE
Keeping the health-related benefits of sex aside, being involved in the very act followed by being good at it has a way of building the much-needed confidence in the union or relationship as well as bringing on the partners that sense of humor to be able to carry a self-assessment test most especially in their sex life.
4. IT ENSURES THE DESIRED LEVEL OF COMMITMENT REMAINS INTACT
It is a popular and known fact that when couples or dating partners engages themselves in the act of having sexual intercourse, a whole lot of promise, on one hand, are being made and on the other hand promises are being fulfilled.
It instills in the relationship that feeling of the partner fully belonging to one another with no external party coming in between that union which would ultimately bring about commitments one way or the other in the relationship.
5. IT STRENGTHENS THE CHORD THAT BINDS THE RELATIONSHIP
Sex physiologically has been known to maintain the chord of strength and happiness that binds the relationship over time exactly the same way it was at the very beginning when they first met.
It eliminates every form of attraction to one another being diminished due to the fact that physical contact is consistently present each and every time the couples engage themselves in the act of sex bringing about that feeling of being loved and wanted.
Join our relationship space to communicate with others.
6. HAPPINESS REVOLVES AROUND SUCH A UNION
With the feeling of lack of trust and Insecurity out of the picture and being eliminated in total, undoubtedly happiness is bound to surface in such a relationship as that as there's literally nothing to be scared of.
Come to think of it, who wouldn't want to be in a relationship with little or no worries at all knowing full well it brings rest of mind. And with the rest of the mind comes happiness.
7. IT STABILIZES INTIMACY IN THE UNION
In this, our present time and generation, Lack of intimacy has brought many happy unions to an abrupt end which is why intimacy should be considered of utmost importance In every relationship.
Funnily enough, intimacy just doesn't come naturally on its own but rather through the act of having sexual intercourse. Intimacy has to do with everything intensity in your relationship or union and only sex could accord that to you.
SEE ALSO: 11 Tools that can spice up intimacy in your relationship
8. LONGEVITY OF THE UNION
Just exactly the same way Sex is of short term benefits, exactly the same way it is in the long run as it is one aspect of your union most especially in a marriage that plays the pivotal role of ensuring your union stands the test of time regarding any crisis that might be ravaging the union.
With the sexual act which binds the trust of the partners in the relationship in time past now diminishing, certainly, the union or relationship is destined to be a short-lived one.
9..IT BLINDFOLDS PARTNERS FROM EVERY FORM OF EXTERNAL DISTRACTION
A wide variety of marriages and relationships now experience extramarital affairs as one of the partners or both partners in the relationship now turn their attentions to external forces in search of satisfaction of their sexual urges and pleasures.
The major reason that might have contributed to such attitudes of theirs in that union might be the couples not prioritizing sex in their relationship in the very first instance. So in order to abate and prevent such from happening yet again in subsequent times, it is expected of the couples in their union or relationship to ensure a physical relationship with one another is top-notch.
CONCLUSION
In conclusion, Engaging in the act of sex to satisfy your fleshy lust or for love are two different factors entirely. Obviously, you stand to gain a whole lot of benefits by making the latter your preferred pick rather than the former.
Furthermore, you're craving for sex shouldn't place you in the position of longing for extramarital affairs outside of your marital zone as it tends to tarnish the trust and image of hope your partner once had in you bringing your union to its abrupt end.
From all of us here at relationshipnetwork we wish you a happy sex life in your relationship.