"shock as gunmen k!ll APGA youth leader in Anambra"
"shock as gunmen k!ll APGA youth leader in Anambra"
The Anambra APGA youth leader "Emeka Alaehobi" was said to have been killed in Utuh, a community in Nnewi south LGA on Saturday, June 11, days after he was kidnapped.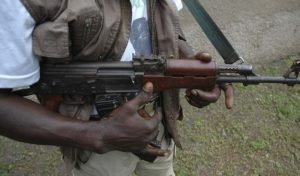 The victim was said to have been kidnapped on Thursday by Gunmen from his residence at ukpor community.
According to the news, his corpse was dumped, but before the police operatives got to the area where he was kept, he has been removed by unidentified people.
More to report, A deputy superintendent Mr. Ikenga said the police have launched an operation to track down the killers.
What's your reaction!!!
Read more…
Happy maid rides her oyinbo madam like a horse in a video to celebrate her America visa