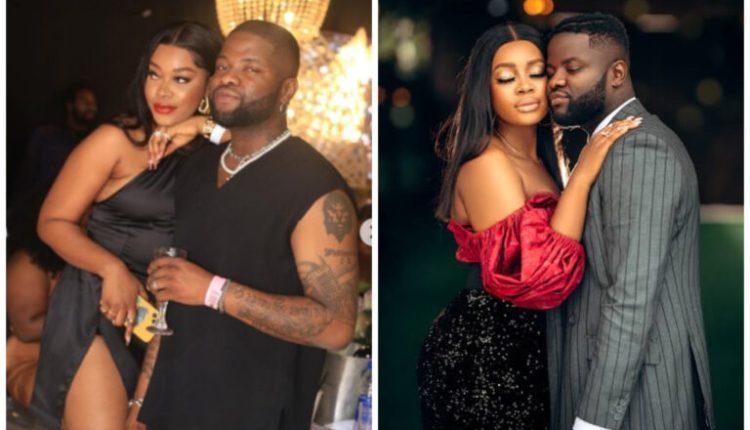 Singer Skales writes an emotional note to his wife on her birthday after a messy breakup rumour
Nigerian artist and Rapper,Raoul John Njeng-Njeng, also known by his stage name Skales, has sent a heartfelt letter to his wife in response to speculations that their marriage is over.
The musician wrote a long statement and featured lovely photos of him and his wife, Precious, together on Instagram.
Skales said he was sorry for how he had behaved in the past, especially for letting them know about their private lives when they were grieving.
He expressed regret for his behavior and made a commitment to grow from his errors and improve as a person by learning how to deal with challenging circumstances.
The singer continued by wishing his lover a happy birthday and declaring his love, respect, and care for her.
He wrote:
" Learning to control emotions and taking care of my mental health when life throws me down has to be one of the amazing life lessons I've learnt.

We both made mistakes and I sincerely apologize for letting my grieving times get the best of me by bringing what should be our private life into the public eye, isn't an act I am proud of and I promise to keep progressing daily in my actions & becoming a better man in handling situations.

Happy birthday my Queen @her_sanity11 I truly love, respect and care for you & I promise to do better!🤍 Cheers to most amazing year yet".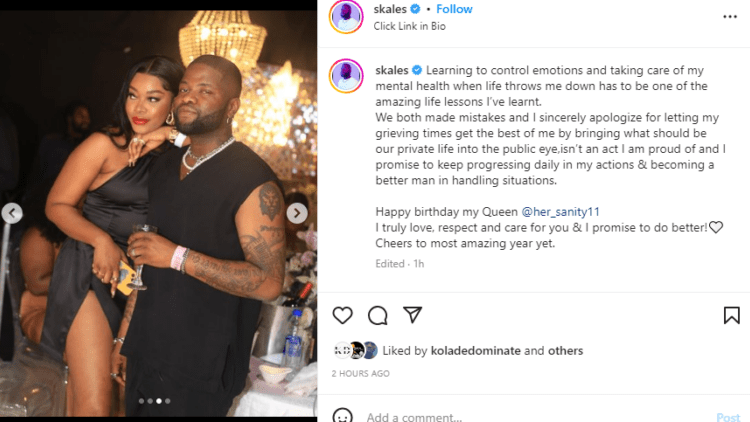 Read also :"You Get Mind": Man Pranks Portable Zazu & His Staff at Singer's Restaurant in Ogun State, Video Trends