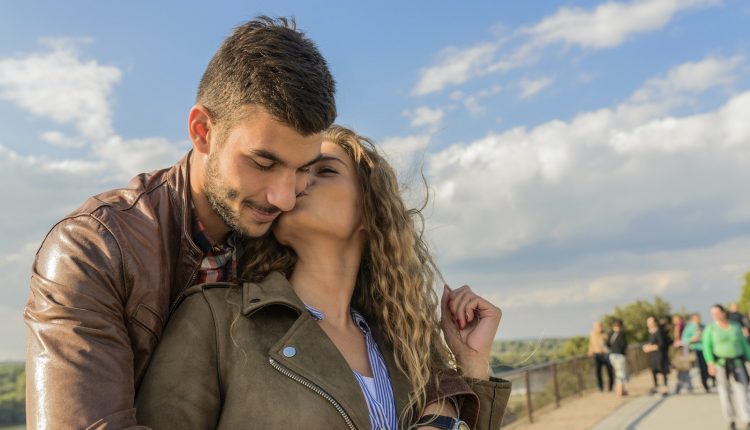 The 10 Relationship Mistakes Quotes
Perfection is known to be the greatest deficiency of humans, as even though humans strive hard to be perfect, they do make mistakes at regular intervals which in most cases is unwillingly reason why this write-up is fully articulated to present 10 mistakes to avoid in a relationship and Relationship Mistakes Quotes.
Roses are generally known to be red springing forth in beauty, but even at there's still the presence of thorns in its midst, the same logic can be applied as a case scenario when it comes to relationships as even though the relationship in question may be happy, strong and healthy: there might still be some external forces to halt such happiness and healthiness in the relationship.
Those atoms of red flags you might have figured out in your relationship matter a lot even though it might not seem that way to you but they do; and if one should allow such a red flag to slide down, then such a healthy and happy relationship you might have struggled in time past might just be going down the drain to your utmost disgust.
Before we look into the quotes, let's first of all, discuss the mistakes that are involved in relationships.
MISTAKES TO AVOID IN A RELATIONSHIP
Well in a list of no particular order, here are the 10 erroneous activities you should never engage yourself in for the sole reason of maintaining the healthiness and happiness of such a relationship of yours.
1. BRINGING CONVERSATION ABOUT YOUR EX:
let the past remains with the past and dies with the past and not even an atom of experience of your past should be correlated with that of the present at hand or future still to come.
The most disgusting part of it all happens to be placing your Ex and current partner in comparison with each other is going to bring about a breach in the happiness of the relationship.
2. TRYING TO INSTILL PERFECTION IN YOUR PARTNER
Just exactly as I aforementioned, being perfect tends to be the greatest weakness of humans as generally, humans have never been perfect, will never be perfect, and would never be perfect.
Once in a relationship, don't you ever for once consider Changing your partner to that perfectionist partner you desire but rather consider learning to adapt to any imperfections of theirs. Truth be told, the moment you start forcing your partner into being a perfectionist, your partner ceases to be real to you from that very moment as they would henceforth live their lives for the sake of impressing you.
3. HAVING A FEELING OF INSECURITIES IN THE RELATIONSHIP
Naturally, humans tend to draw a pattern of conclusions or correlate experiences of the past to present-day situations in a relationship leading them to constantly question their partners about the status of their relationship.
Truth be told, being insecure in a relationship is a turn-off for your partner as it begs the question of whether the relationship was built on trust in the very first instance.
4. INVADING YOUR PARTNER'S PRIVACY
Just as the popular phrase goes "curiosity kills the cat" In the same way such curiosity of your could kill the joy and happiness once known in your relationship.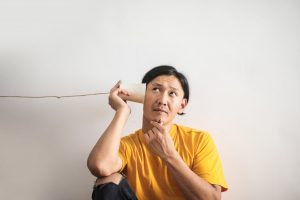 If truly you're confident your relationship was built on trust, then there's absolutely no reason why you should make snooping on your partner your daily routine. Resist the urge to go through his/her phone while he is away cause just the same way you want to be respected, your partner deserves to be respected as well.
5. UNWILLINGNESS TO ENSURE YOUR OPINION COUNTS
Well, this particular mistake that is frequently made is on the part of the ladies; though your partner is the Alpha figure in the relationship and is meant to give directives about how things should be carried out and done; even at that, it is of utmost importance for you to ensure your opinion counts and matters in the relationship.
Once in a relationship, never for once underestimate the importance of communication as it is key and Vital to any successful relationship. it is expected of you to make it your daily routine of expressing your thoughts and voicing your opinions most especially in cases where the actions of your partner don't go well with you.
6. BRINGING NEGATIVITY INTO THE RELATIONSHIP
Society at large might tend to paint the picture of being in a relationship, but even at that, there might still be the presence of flaws in your relationship.
Dwelling on negativity is bound to do you more harm than good; just the same way we mentioned earlier, no one is perfect and neither is your partner who might have one or two flaws in his attitude or behavior. But even at that, your focus should always be the light at the end of the tunnel and that can only be achieved by appreciating the positives of your partner.
7. EXCESSIVELY DEMANDING FOR YOUR NEEDS TO BE MET.
This is another mistake to avoid in a relationship that is coming from the parts of the Ladies. Undoubtedly, as the Alpha and anchor of the relationship, the man is placed with the responsibility of catering to your needs in the relationship.
But even at that, on the part of yourself as a lady, you should be considerate when making such a demand of yours to be careful not to add to the frustration of your partner who might have some burdens on him already.
8. BRINGING SECRECY INTO YOUR RELATIONSHIP
A relationship is meant to be built on trust to stand the test of time and for partners in a relationship, it is required of them to be honest and truthful with each other.
Try to avoid the mistake in your relationship of keeping matters of utmost importance and urgent attention away from your part as it helps strengthens and grip the cord of your relationship.
9. IMPLEMENTING THE DICTATORSHIP FORM OF AUTHORITY
This is another mistake to avoid in a relationship coming from the part of the male figure; though as the Alpha figure in the relationship you're placed with the responsibility of issuing directives on how things should be done, even at that you should be mindful of how you go about it.
Do not for once employ the dictatorship rule in your relationship by punishing your partners for their wrongs the most disgusting part of it is laying hands on them to beat them up.
10. DO NOT CHEAT
Why on earth would anyone wants to consider cheating in a relationship when it is expected of both partners to be faithful to each other.
SEE ALSO: Do cheaters really love you?
If as a guy you're moved by everything in between the thighs of a lady, or as a lady you've made it your daily routine of allowing guys to go through your undies at random, then you're not deemed fit to be in a relationship as you both are only making a mockery of each other.
Relationship Mistakes Quotes
1 Never expect your partner to be perfect because there is no one that is perfect.
2 If you want to have a marriage and a happy home, never compare your relationship or marriage to your friends, colleagues, neighbors, etc.
3 Never tell your friends everything about your relationship.
4 If you are a lady, ensure that while looking for the best man, you are also taking care of yourself to portray those same qualities that you are expecting from the man.
5 Be happy and be ready to work together to make the future brighter.
6 Don't go for what you are seeing only on the outside but also for his or her personality because that is the one he can't hide for long.
7 Be independent no matter the amount you earn if you want to earn respect not only from your mn but from friends and family, etc.
CONCLUSION
In conclusion, men are not like women just the same way women are not like men. Everyone has their differences especially when it comes to likes and dislikes.
The span of the relationship or how long it has lasted doesn't matter a bit if the right things are not being done by the partner to correct the flaws in their union consistently.
What we aforementioned here are the very basics. if you can stick with every piece of advice and tips mentioned, then you can continue enjoying the benefits of a healthy and happy relationship.
Join our relationship space to speak with people about relationships.