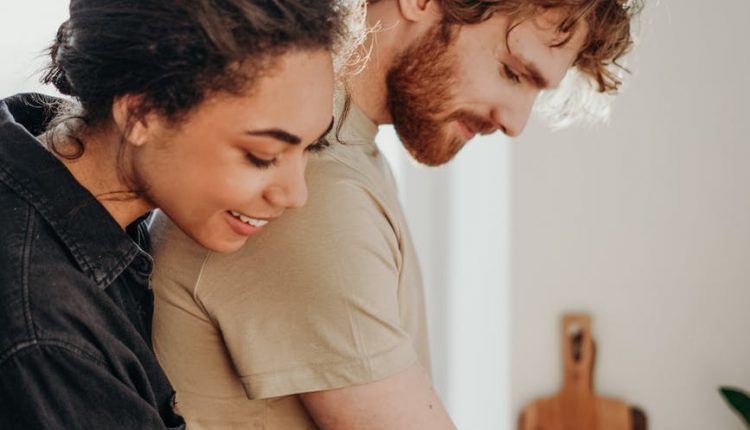 6 Subtle Ways To Be The Best Girlfriend He's Ever Had
Ways To Be The Best Girlfriend He's Ever Had
If you want to be the best girlfriend he's ever had, there are a few things you should do. First of all, it is important that you don't nag him too much. It can be hard not to get annoyed with your man when he doesn't take care of himself and leaves his clothes on the floor or forgets to take out the trash. But if you react in anger, he'll start feeling like everything is about him and will start resenting you for it. You need to make sure that you're always taking care of yourself first so that he knows how much self-care matters!
There are a lot of ways to be the best girlfriend he's ever had and most of them will be listed below here.
#How to be the best girlfriend he's ever had
1 Be Real: Nothing makes life more enjoyable and peaceful than being yourself and also discovering that people are accepting you for who you are and not who and what you are not.
Guys like girls that are themselves when they are with friends, with them, or even alone. It is better someone accepts you from the start for who you are and not from what you portrait to them.
Therefore to be the best girlfriend he's ever had, make sure that he knows that you are faking your life around him just to have his attention.
See Also: Signs He Wants You In His Future
2 Be Fun: Being real can also mean you should be fun. Yeah, fun people easily attract people to themselves, and another way of being the best girlfriend, you have to try and be fun.
Boredom will only turn his attention to somewhere else where he feels like he is among. Make your boyfriend feel at home when he is around you.
3 Be Honest: The most important thing in the relationship is honesty. Honesty will make your life and his easier because you won't have to hide anything from him as honesty can be liberating-especially when it comes to s*x!
So, if he asks where a new dress came from or what's going on with one of your friends, tell him the truth.
You need to understand that being honest means also not withholding information. If he wants to know something about you then let him know otherwise he would suspect things that are not true for sure and this will only lead to fights between both of you all the time so keep yourself out of lies by always telling the truth even if sometimes they might hurt.
The best girlfriend is someone that is not self-centered so this means that you should care about his emotions as much as your care about yours.
4 Be Appreciative and Supportive: Maybe he doesn't have a fat bank account balance yet but he is trying in little ways he can just to put a smile on your face, don't be ungrateful with that.
Try and appreciate him for the little he is doing, support him in prayers if you are a religious type if not, support him in other ways, like advice, lighting his spirit so that he won't feel less of himself, encourage him.
Buy him little gifts too if you can, or cook breakfast for him when you are around. this will make him understand that you don't mind about the big pockets, with this happiness, you will be the best girlfriend he's ever had.
See Also: Tips To Spice Up Your Relationship
5 Don't Be Too Jealous: Being jealous is allow because it shows that you value what you have and you don't want to share him with anyone but still it is very wrong when it is overdone.
Being too jealous is you trying to show him that you are feeling insecurity and insecurity only means one thing and that is "Lack Of Trust". lack of trust cannot help a relationship to blossom because there will always be a misunderstanding which made lead to a breakup.
A date does not mean that your partner does not have a life of his own anymore, he is your boyfriend, not your husband just yet, so over jealousy is not necessary.
6 Take care of yourself: Having a boyfriend does not stop there. there will always be fine and beautiful ladies coming around but you have to start up for what is yours and that includes you reminding your friend that you have what it takes to be the best girlfriend he will have had.
Taking care of yourself will help you not to look down on by people and it will also be telling your boyfriend how lucky he is to have a beauty like you.
Do you know that taking care of yourself can make your boyfriend be possessive? well, this only happens because he doesn't want to share you with other guys and I am sure that is what you what?
You want him to never want to lose you, then take care of yourself.
There are a lot of other ways and this will be updated tonight, please come back. thank you.
You Can Follow Me On Facebook