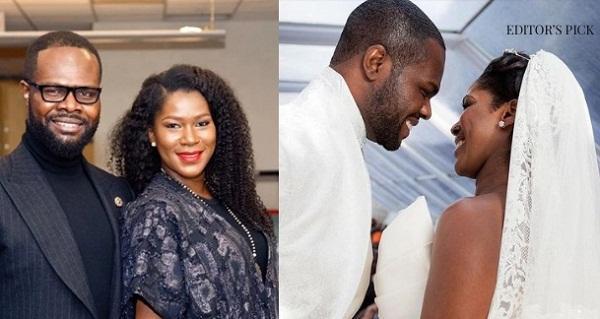 "The Stare That Got Us Here" — Actress, Stephanie Linus And Husband Celebrates 11th Wedding Anniversary In A Special Way (Photo + Video)
Nollywood star Stephanie Linus and her spouse, Linus Idahosa, commemorated their 11th wedding anniversary in a unique manner.
The talented actress posted a lovely picture from their wedding on her Instagram page, expressing her gratitude to God for the most significant decision they've made in their lives.
"The stare that got us here😄💋❤️ Celebrating and being thankful to God for the best decision of our lives. Happy Wedding Anniversary to us," she posted on her Instagram.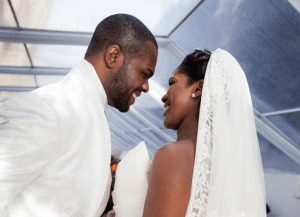 In a separate post, Stephanie Linus delighted her followers by sharing a nostalgic video of the instance when her husband serenaded her with a song on stage. She added a caption to the video: "…"
"A surprise serenade from my hubby! I saw this video, and I remember this day so vividly. We were at an event, and my husband took to the stage to serenade me with this song.
"I was pleasantly surprised, and it was àmazing to see the crowd go wild Gosh! I felt this rush of love for him because I could feel his soul speaking to me. Ah! #Flyingwithoutwings #Happyweddinganniversary #reminicing ️.

Watch Below

View this post on Instagram
If you like good movies, you should join this Telegram
View this post on Instagram
Also Read: "While waiting for my boyfriend in a hotel, I met the man who married me" – Lady Shared her testimony