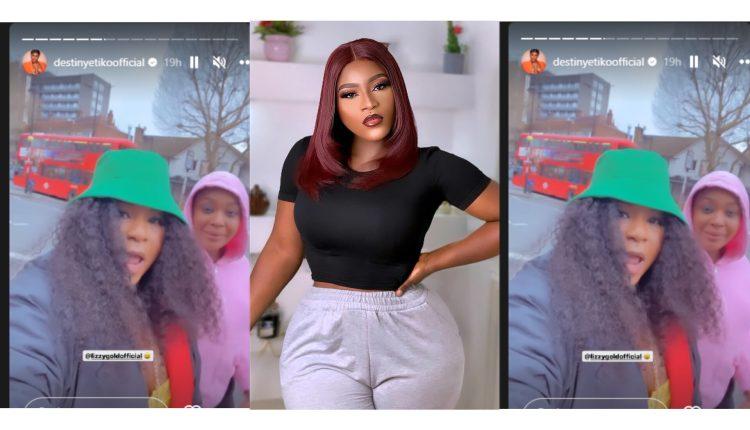 "There is Konji here" Destiny Etiko laments over inability to find boyfriend in London
Nollywood actress Destiny Etiko A.k.a drama doll has cried out over her inability to get a boyfriend since she arrived London.
The actress, who was wandering through the streets of London with actress Lizzygold, complained on her Instagram story about their inability to have sex.
They made jokes about craving sexual intercourse despite not being in a relationship while whining about the cold weather.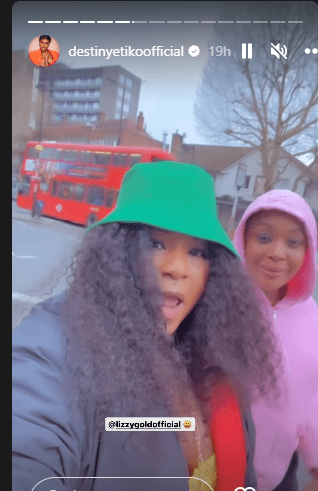 Read also: "I'm way above you all" – Destiny Etiko slams those criticizing her sense of style