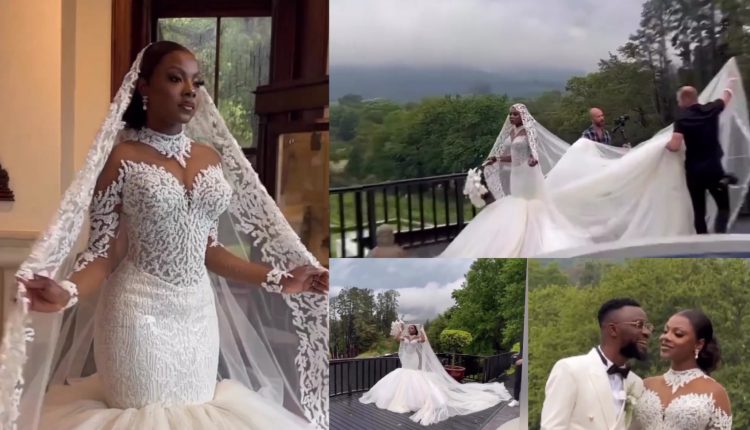 This is wastage of money reactions trail as New Bride use 100 yard of materials to make long dress on her wedding day (Video)
A beautiful bride draw the attention of Netizens to herself, as she shared a video online which captured her with a very long dress worn on her wedding day.
In the video that is currently trending Online, many believed that the bride's long dress was too excessive. The video showed the pretty lady with three young men, who assisted her to lift her bridal dress.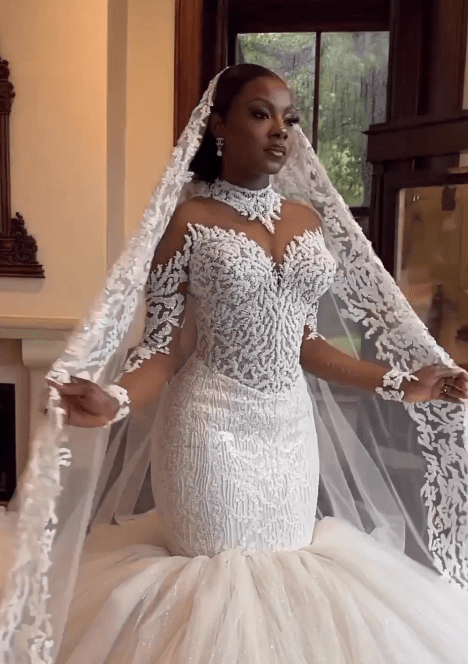 As she posted the video, Many wondered where her groom will stand when they are posing for pictures. Apparently, the man stood perfectly beside the lady as revealed in the video.
On seeing the video, Netizens rushed to their comments section to drop their reaction to the video
See social media user's reaction
victory_adeyemi said, "If 'go big or go home' was a dress".
edithakudo said, "Decent but wasting of material".
morgan_njaw said, "Exactly my type of veil 😍😍😍i want".
ccliarosy said, "It's a beautiful dress, very unique! ❤️Even if she can't walk well with it, I'm sure she's excited to be in it! The magical connection between a bride and her desired wedding dress is something no other person can express except the bride herself! 😊".
amarachinaza_official said, "Looking heavenly 🔥😍".
nkechimorgan said, "Always wonder where the husband will stand in all of this🤔".
Watch video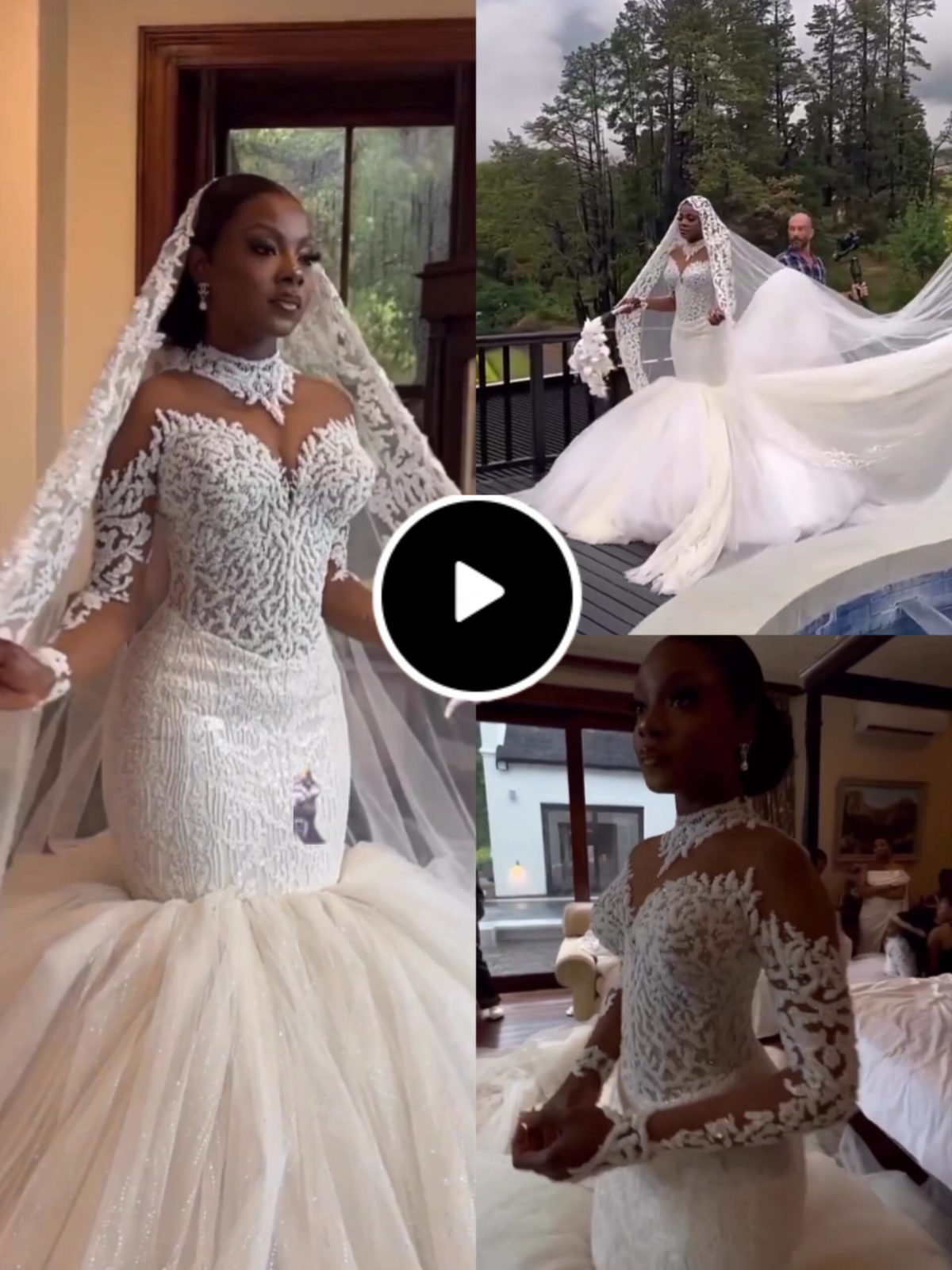 What do you have to say concerning this article share your opinion with us via the comments section.
Also, read 
• "Ble Ble Is Taken": Photos, Videos From Actress Nkiru Sylvanus' White Wedding, Nollywood Celebs Storm Event 
• Congratulations to her, See lovely moment from Pastor Paul Eneche first Daughter White Wedding Ceremony
• This is what happens when you marry a Nigerian man, See as white lady scatter dance floor on her wedding day as she ties the knot with her Nigerian Fiancé