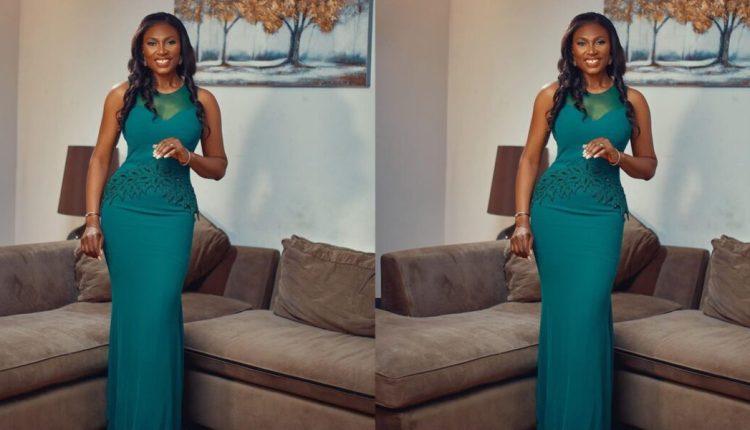 "This year God really saved me" Ufuoma McDermott shares testimony as she celebrates birthday
It's Ufuoma McDermott's birthday and the Nollywood actress has shared testimony on how God saved her life.
The actress who took to her Instagram page to share a photo of herself in a beautiful green dress, has revealed how God preserved her.
Ufuoma disclosed that God spared her family the pain of loosing her.
She noted that she made changes on her lifestyle and asked God to keep her and he did.
Ufuoma McDermott however dedicated her new year to a life of service, and becoming the best version of herself.
She wrote:
"Please pretend like you can't see this.
This year, God literally saved my life…and saved my family from the mental preparation of losing me. I made lifestyle changes. I asked God to keep me. He did.
I am about building people.
I have a team of mentees I'm so proud of. I have the #USMYSM team I adore @theusmcompany. I have a sales team #ShopUM that works so hard @thatisthegoal. I dedicate my new year to a life of service; becoming so that others can have a platform to be. So help me God. Happy birthday".
Read also : Nollywood Actress Regina Daniel Celebrate as her billionaire husband gifted her N74 million for her upkeep
Actor Adeniyi Johnson in awe as friend gives free visa application to his twins