"TRUE LIFE STORY" — How my wife helped me in becoming who I am today.
"TRUE LIFE STORY" --- How my wife helped me in becoming who I am today.
"TRUE LIFE STORY" — How my wife helped me in becoming who I am today.
This was a true love life story from a man who was sacked from work because of some horrendous mistakes he made.
In 2018, I was sacked from work because of the horrendous mistake I made.
After working relentlessly for a company for eight years, I was just dismissed without any gratuity paid.
I was dispirited.
Though I had a wife who keeps me company, I felt like a stone under the bottom of a lake.
I was subjected to forlornness and practically, I was penurious because I opened a boutique for my wife with all the money I saved
My wife kept actuating that everything will turn out smoothly for me in the coming days.
A few weeks later, I was just staying at home seeing a different kinds of movies.
My wife detested that idleness in me at that particular time, with a cool voice, she advised me to go and seek a job elsewhere and that her shop was gradually diminishing because we were feeding from there.
I didn't heed her piece of advice.
Then, she denied me access to her sacred place where I do warship.
She started calling me a "house husband".
Initially, I overlooked all her castigations but later, I decided to speak up.
"This thing you would never penetrate your rusted key in it again" she would always say as she points to her erogenous zone.
"Babe, why are you doing this to me" I would often say when I was fed up with her insúlts.
I was tempted to béat her to a pulp but I couldn't. I would always be heartbroken seeing my wife crying.
One fateful day, I disclosed to her that a friend asked me to come to his company to be interviewed.
Her visage was replete with excitement. She chose the best apparel for me and ironed it properly by herself.
The next day, she gave encouraged me to go and conquered the queries that will be thrown at me.
I left with much enthusiasm, dressing exactly the way I wanted was the best motivation.
Fortunately, I answered all the questions asked correctly with my CV being held by the manager and they said that they will reach out to me.
In the evening, my wife had come back from the shop. She immediately asked me the outcome of the interview and I narrated everything to her.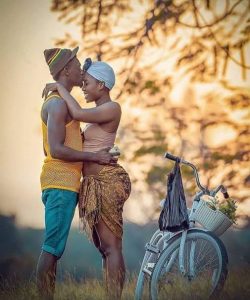 She smiled brightly, I looked at her shockingly because it had been a long time since I saw those beautiful smiles visible on her countenance.
Without delay, she cooked the dinner which is my favourite and it was served.
When she served the food, she left. I called her countlessly to come and join me but she couldn't hear me.
Then, I decided to go see her myself.
Shortly, I opened the door to the bedroom and I saw her knees on the earth.
She was praying for me to at least get the job and help the family.
A couple of tears welled up in my eyes as she continued praying. powerfully. passionately.
When she finished praying, I hugged her closely. sobbing as to why God gave a flawed being like me this kind of wife.
Well, that night, she gave me access to her sacred place and I did a great job there.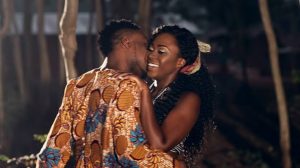 Read more…
I couldn't let her go, Yul Edochie gives reasons for marrying second wife
I tricked my wife into believing that am not cheating on her