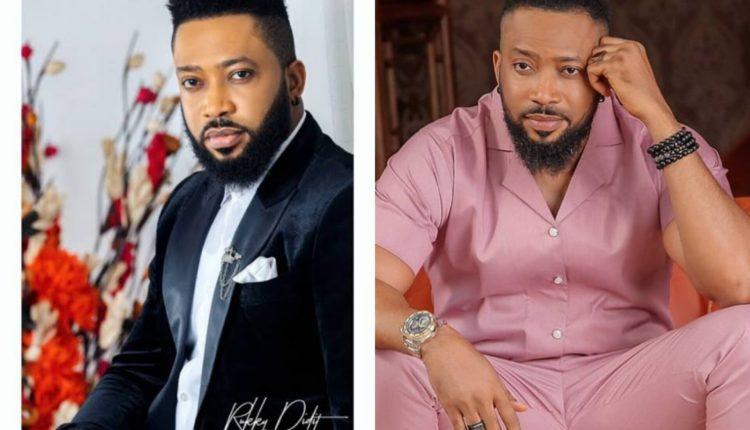 "Use deodorants and stop smelling like goats" –Actor Frederick Leonard blasts movie team
Film Lord Frederick Leonard has hauled at a team of actors that had an offensive body odour.
Frederick made this remark after his colleague Victor Okpalan complained on his Instagram page that members of the production team are used to arriving at the location smelling like "rat poison."
Frederick Leonard commented that he agreed, dragging the movie crew workers who don't maintain their appearance and have a bad body odor.
He claimed that anyone with a working brain would make it a point to wear deodorant, particularly if they knew they would be around people for extended periods of time at work.
He wrote:
"Any Human being That Has A FUNCTIONING BRAIN 🧠 Wether Cast or Crew, should Use Deodorants. And touch up Again by 5. pm so you don't begin to smell like rotten Goat 🙄 For a Profession that requires that we are Constantly on our Feet for a minimum of 14 hours, COMMON SENSE SHOULD APPLY.. And Let's not Forget Mint or Gum to Fight Mouth Odor. Thank You".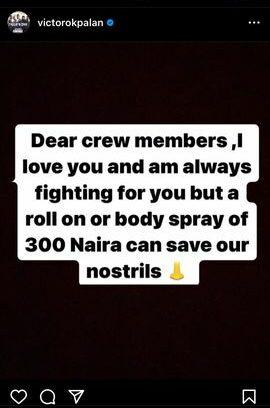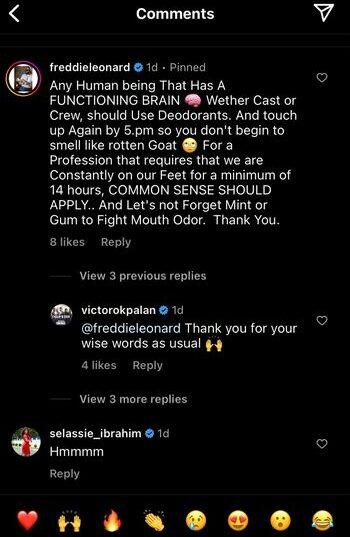 Read also : I love you madly Tinsel Actors, Iyke Okey Florence Okechukwu Celebrate 10th Wedding Anniversary