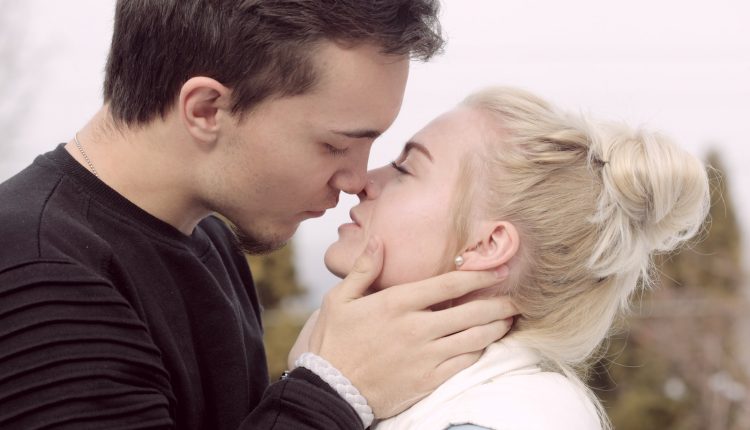 Secret ways to make him worry about losing you
Do you feel like, in your relationship, you are the only one that wants to make it work out while your partner is not doing as if he cares? Don't be heartbroken because in this article we will be discussing some secret ways to make him worry about losing you.
The truth is that he might care a lot about you and the relationship but he just doesn't feel like there is a need to work for it too much. After all, he is already very sure that you won't leave him anytime soon so with that he sees no reason to worry about losing you because it will never happen. 
SEE ALSO: 3 Signs You're Still Clinging To A Relationship You Need To Walk Away From
Therefore you have to make him understand that you and he, are in this together and not the other way around. But then do you know how to make him worry about losing you? If No, then stay with me.
Before doing anything, ensure that you know your worth in his life first because a man who doesn't value you nor love you will not be worried about losing you as long as there are ladies of other ladies out there.
How do I make him know my worth?
 Before you make him worry about losing you ensure that you make him understand and know your worth of having you around him. Let him know that it is not his right but a privilege to be around and a few ways to do that are;
1 Get Engaged: An ideal lady is most timeless valued because you are always available anytime any day so get yourself busy on daily basis. This will make him feel your absence when he needs you and you are not available at that very moment. 
This does not mean you should be too busy that he can't have your time, be busy but don't let him have 90% of your time. With this, he will value every time you give to him.
2 Don't be too attached: Attachment wears people out especially when it is too much. To make him need you, minimize the way you call or text him. Too much text tells him that you are thinking about him whenever you text.
Yes, he might enjoy it but most times he won't text you back so why not allow him to be the one to check on you some days?
3 Refuse to be a pushover: Say "NO'' when you know that it is the right answer and say yes, when you are sure. Don't make yourself a pushover that he can do whatever he pleases knowing that you won't fight back. Make yourself worth something and not worthless.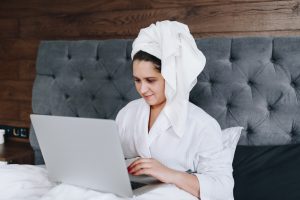 4 Have a life: being busy does not mean that you have a life so when we say have a life, it means we have something that we can turn around tomorrow and smile at what we have achieved. 
Having a life makes you a voice in your home, in the middle of your friends and his friends, it makes your family respects you and recognized you. It also makes him understand that you have what it takes for a brighter future between you two.
There are a lot of other ways to make him know your worth just check which you think you can handle.
How do you make him worry about losing you?
To make him worry about losing you, you can start by doing these few things;
1 Look attractive: You don't have to use the most expensive clothes before you can look attractive. Every man is afraid of losing their partner when other men make advances. 
Make your dress code presentable and unique. Don't expose yourself but dress in a way that speaks for you. "The way you dress is how you will be addressed".
2 Don't be too emotional: Ladies are indeed very emotional but most times we have to drop the emotion and act strong. Don't show your weak point at all times because when you do, you are showing him the amount of effect he is having on you and that is not a good sign if you want him to value you.
3 Have something you are good at. Have your dream also don't sit down and be agreeing to everything that he suggests because this will make you voiceless in his present. 
Have something that you are interested in and also you are good at. This shows that you are not a woman who depends on a man to have your own future.
4 Be Friendly: If you have never learned how to be friendly with people, especially guys in his presence then this is the time. Smiling and laughing when you are talking with someone or any of his male friends at a function steer up jealousy in him.
SEE ALSO: 13 Outstanding sure Ways You Can Attract Men To Yourself
It makes him realize what he has, and that tells him that if he doesn't take action in time, that he might lose you.
This point is one of the fastest ways to make him worry about losing you. He may not tell you but you can observe it by yourself by watching his movements and reaction to things throughout that gathering. This will tell you all you need to know.
Some of the reactions are;
1 He will try to tell the other guys to stay clear that you are already taken by acting possessively. Don't feel bad when he does, all you have to do is to smile and act like you don't know what is going on. But still don't stop smiling at people that smile at you until he asks you to stop.
At this point, he can't pretend that he is not worried about the relationship but still act ignorant and ask him playfully "But why"? Make sure you do it will a slight smile this will show that you are not questioning him intentionally but because you want to understand what's going on around you.
2 He will come to start walking by side while whispering meaningful and non-meaning things to you every now and there. This is also to show off how close you two are.
5 Don't pretend just to please him: Most men do not understand that you doing things to please them at all times does not mean that you are pleased also. 
Being yourself will tell him that at this moment, you are thinking of yourself, and your happiness, and not him. This will make him reflect on the ways he used to treat you. 
And if he hasn't asked for your opinion before whenever he wants to make a decision that concerns the two of you, he will start doing that.
Live a life that will make your man value you because you are worth being appreciated. Every woman is priceless so make yourself one. You can also join on relationship space at Quora let's talk about relationships.