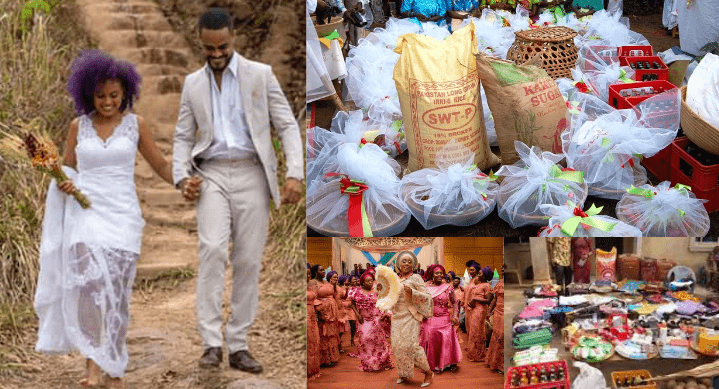 A 34-year-old woman has finally wedded her Fiancé of nine years after she has paid her bride price on his behalf.
The New bride identified as Zuku revealed she's a graduate with three qualifications, and her parents have vowed to increase her Bride price and collect a lot of money from her husband.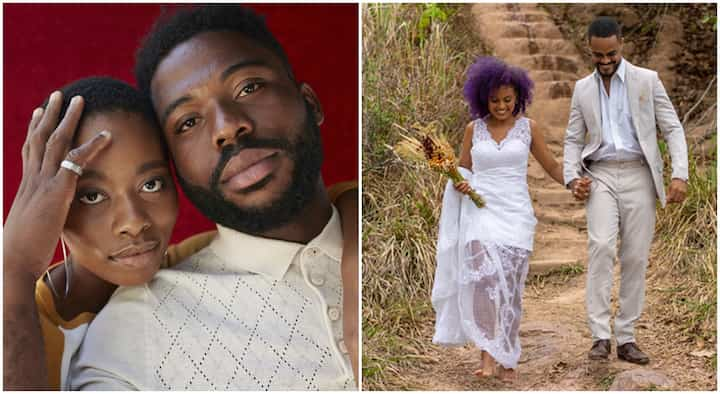 She also stated that she knew her husband could not afford the bride price, so she decided to help him with it since she earns more than him.
According to Zuku, she said that her Fiancé initially objected to the idea but eventually gave in and accepted the help. The bride, while sharing their story on News24, said
"We dated for almost nine years before tying the knot. I'm from a Xhosa background, and my parents have always made it clear that they're going to request a hefty amount of lobola because I'm an engineer with three qualifications and one of them being from an internationally acclaimed university. So, I always knew lobola would be a thing and basically had no choice.
"My husband didn't support the idea and declined my offer, but it just made so much sense. His family would be paying so much for the wedding ceremonies and gifting my family.
"I also earned more than him and was in a position to come up with the lobola money. At the time, he felt emasculated but in hindsight; it made more financial sense for both of us and the life we were about to build together." She said.
Also read
• She knows what she went through Bride tears up during her wedding in video.
• Use it to cook food for your husband, See hilarious moment Man gifts couples Firewood on their wedding day
• I am happy to be gifted a bible as a wedding gift instead of a Flowers, Deborah Eneche says as she shares more photos from her Wedding ceremony