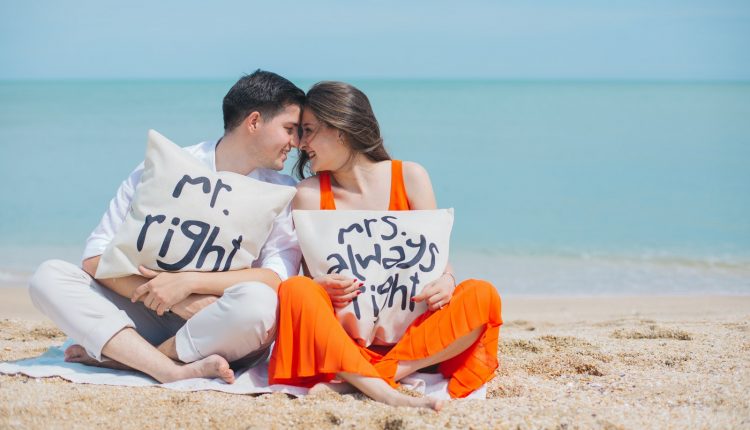 Why Do Girlfriends Call Their Boyfriends Baby?
The word 'Baby' literally in a layman's understanding and knowledge has to do with and signifies a pet name assigned by someone tender in heart to someone they care a crave for. The reason, why this article would be covering facts on why do girlfriends call their boyfriends baby?.
The word 'babe' is also a synonym and can also act as a close substitute to the word 'baby' as they both do share the same line of meaning. This is a term mostly used by lovers even thou some still consider it a childish act to implore.
WHY DO GIRLFRIENDS CALL THEIR BOYFRIENDS BABY
For all those who don't have the feeling to be in a relationship, they might find it quite difficult to comprehend the fact why a girlfriend should make it her point of duty of calling her boyfriend baby, unsurprisingly so they might have understood the word from a different context and dimension itself.
This particular word being referred to here which is 'baby' isn't just limited to the female gender only jus as the topic of this article might have suggested as it is a term that can be used by both gender most especially when it comes to professing their undying love to one another.
The female gender which is the girlfriend in this case scenario calling the guy she loves who also happens to be her boyfriend 'baby' could come in a different dimension, below are a few.
1. TO EXPRESS THEIR SHOW OF AFFECTION
Just as we aforementioned earlier in the intro of this article, calling someone 'Baby' could come in handy to mean someone tender in heart expressing love to someone they care about which could take either the form of a family member, close relatives, or friends or lovers.
But in this particular case scenario, we are talking of lovers here who are known for spoiling one another with care and affection, and no other words qualify those actions of theirs than the term baby.
2. TO EXPRESS LOVE
When the relationship is only just starting, the word 'Baby' is used by girlfriends on their boyfriends to express him much of a darling they are to them. and this mostly happens in a case scenario whereby or of which the boyfriend just finished getting pampered by the lady in question.
So basing our perception on this fact, it shouldn't come much as a surprise to you when get to find a lady calling on her boyfriend as a baby, as it is the most commonly used word especially when the relationship is only just starting out.
3. IT IS THEIR PREFERRED LOVE LANGUAGE
The communication they say is key to every healthy and stronger relationship, and each and every union one way or the other is blessed with a love language they do use in fostering communication in the relationship, while some would stick to a particular pet name that best suits their taste, a large portion of the population do stick with the word baby.
Unsurprisingly so as it is regarded as the most rampant pet name which could be found in literally every relationship, most especially when the lady needs to call and get the attention of the boyfriend either in a public gathering or in their closets.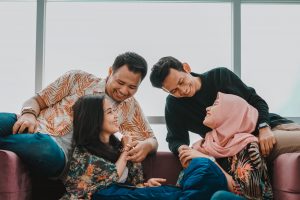 4. TO BATTLE THEIR FEELING OF INSECURITIES
Girls physiologically are known to be the weaker vessels in a relationship as they tend to bear the feeling of insecurities in mind owing to the fact the relationship wasn't built on trust in the very first instance which tends to bring instability in the union in subsequent intervals.
This mostly happens in a case scenario of a public gathering in which other ladies who also happens to be a possible suitor also possible. With that presence, the feeling of insecurities might surface in the mind of a lady making her want to express clearly the fact that the guy is her boyfriend reason why she might want to consider calling him babe in such an instance.
CONCLUSION
In conclusion, there are some case scenarios where it would be considered normal for a girlfriend to call her boyfriend a baby, a fact which we had established earlier in the course of this article.
Though it is considered weird by a few, it is still widely accepted by men.
It just has to do with the perception and view one has of this word in the relationship, as the usage of the word doesn't strengthen my relationship nor does it weakens it as only commitment and being sincere and genuine could determine that.
Join Us On Facebook