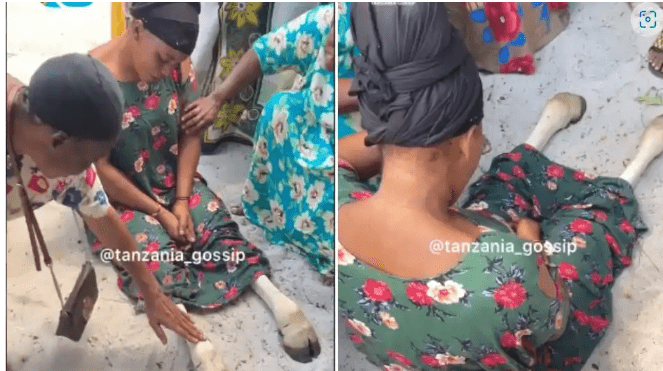 Woman reportedly turns into a cow after sleeping with a married man
Woman turns into a cow
A woman has allegedly turned into a cow after sleeping with a married man. The woman's legs were reportedly turned into cow hooves and she also has a tail.
According to a report that reach us, the woman was reported to have snatched someone else's husband and the husband's wife angrily bewitched her. On the other hand, some people say that slept with a married man and her legs mysteriously turned into those of a cow.
Trending I couldn't let her go, Yul Edochie gives reasons for marrying second wife
The video that got to social media kept a lot of people talking as many people don't believe the authenticity of the video, a good number of people think that it was just a made-up story.
What do you think about this story share your opinion with us via the comments section
Also Read Tiwa Savage Reveals The Type Of Man She want
6 Reasons Why Real Men Would Never Cheat On their women's love