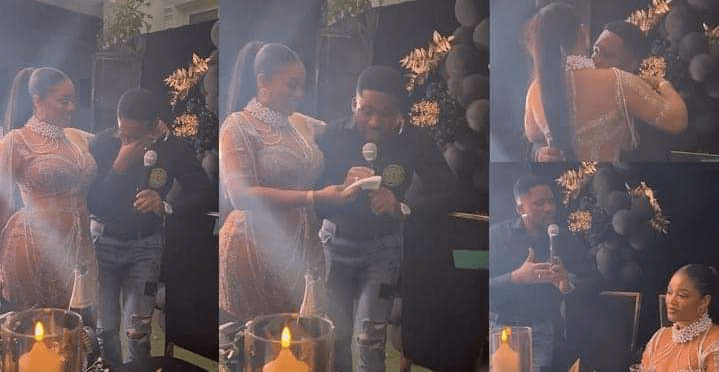 "You did not follow money" Man breaks down in tears as he praises wife who stood by him when he had nothing (Video)
A Nigerian man has gotten emotional as he Celebrate his wife's birthday and he recounted how she stood by him and supported him when he had nothing.
In a video that's currently going trending online, the proud husband can be seen trying to f!ght back his tears while giving a speech at his wife's 40th birthday party.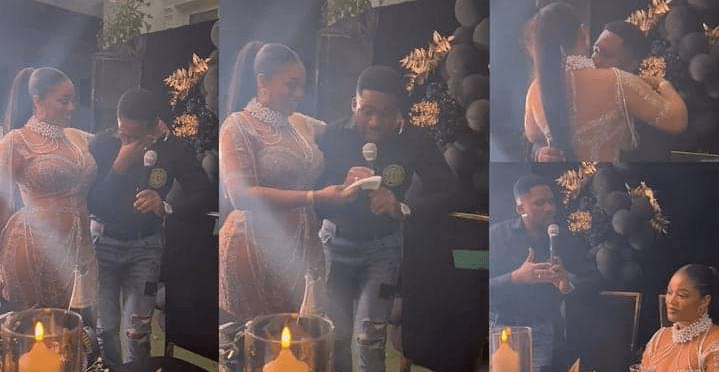 Showering Parises on his wife in the presence of family and friends who attended her birthday, the man appreciated his wife for believing in his dream and staying with him even when he had no money.
He further described her as a virtuous woman who stands out among other women. He also appreciate her for instilling values in their kids. While praising his wife, in his words he said;
"You did not follow money, you folowed a man with a vison, you followed dream.
She stood by me, she encouraged me in the middle of the storm. To me that's why you stand out, you stood by me when I had nothing", he said in part.
See Video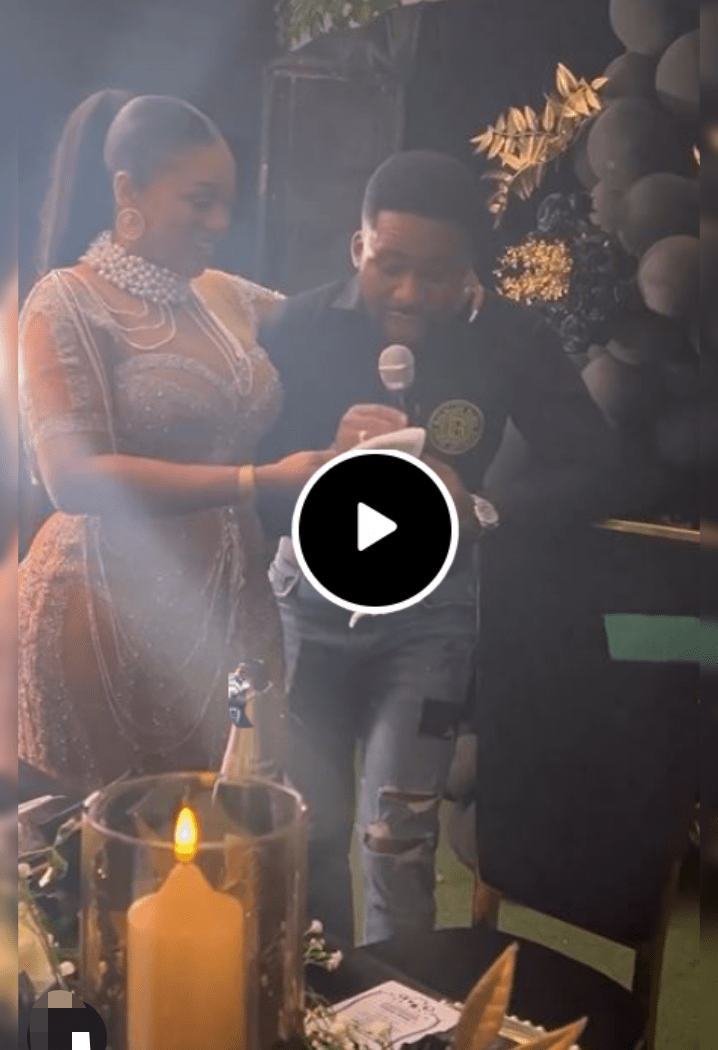 What do you have to say concerning this article share your opinion with us via the comments section.
Also read 
• No wonder she can't keep her marriage Nigerians lambaste on Korra Obidi for tw£rking in front of her Police escorts
• No wonder you can't keep your marriage Netizens lambasted on Korra Obidi for eating fufu and soup with straw
• This must be a New Year prank, Netizens express disbelief as Nigerian Comedian Basketmouth's marriage ends his 12 years marriage