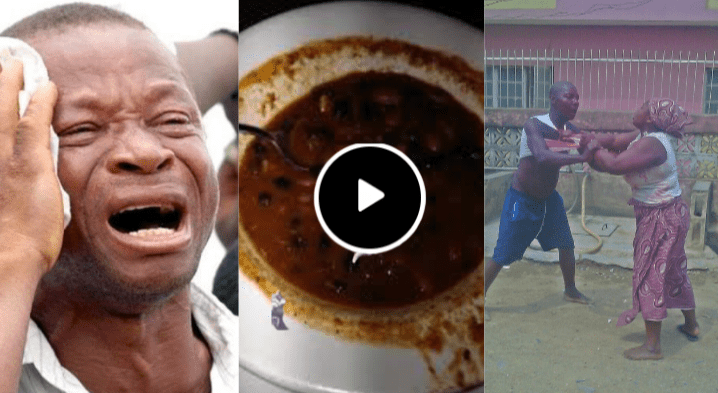 You must leave my house see hilarious moment as man send his fiance packing after wasting his N50k to cook this soup
A young man has taken to his social media handle to rante bitterly as his girlfriend prepared a watery soup for him after giving her a huge amount of money to make good food.
In the video that is now trending Online, the young man stated that the lady has wasted his money for making him such a watery soup meanwhile his girlfriend who was at his behind also got angry at the man for taking the video of the soup online.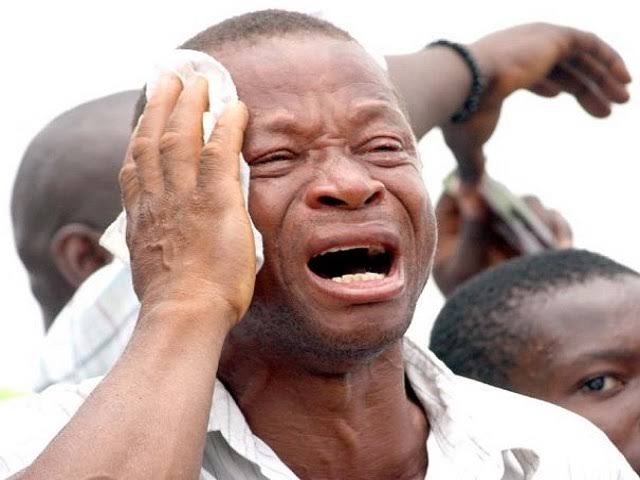 After complaining bitterly about the soup, the young man asked her to pack her property and leave his house as he exclaimed that she is not a good wife material.
This hilarious video of the whole scene was shared by Instablog9ja while sharing the video, they added it with a caption which they wrote,
Man rants after his girlfriend prepared a watery soup for him
As the video was shared online, social media user's took to there comments section to share their reactions to the video
See social media user's reaction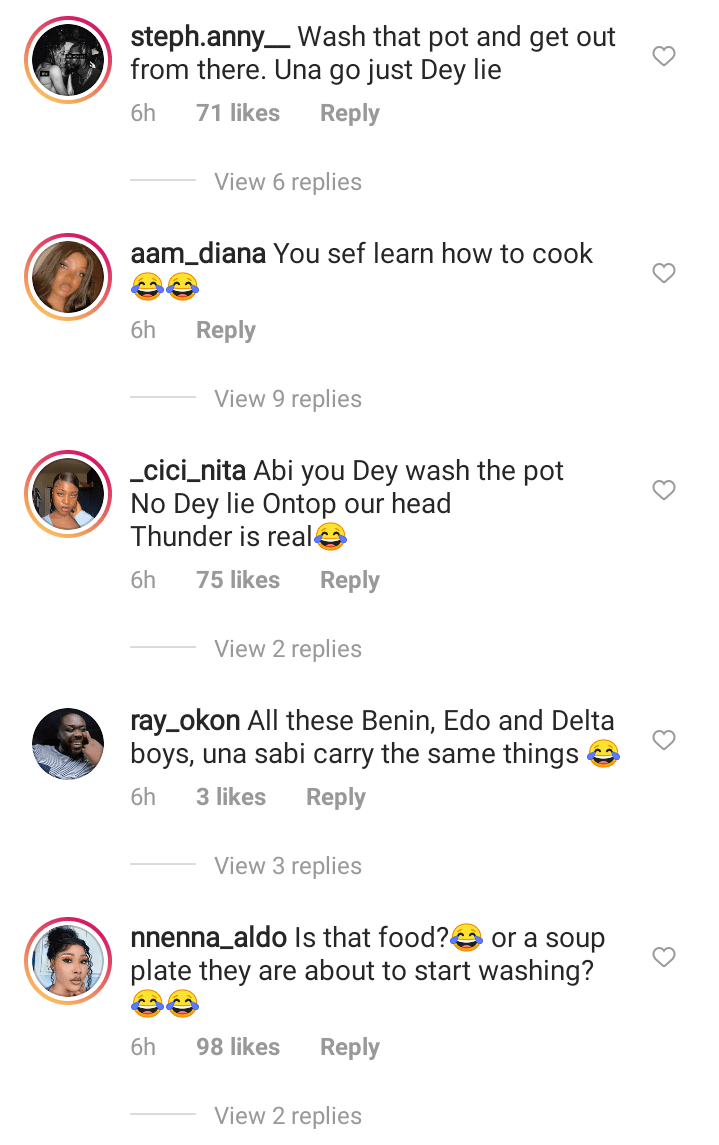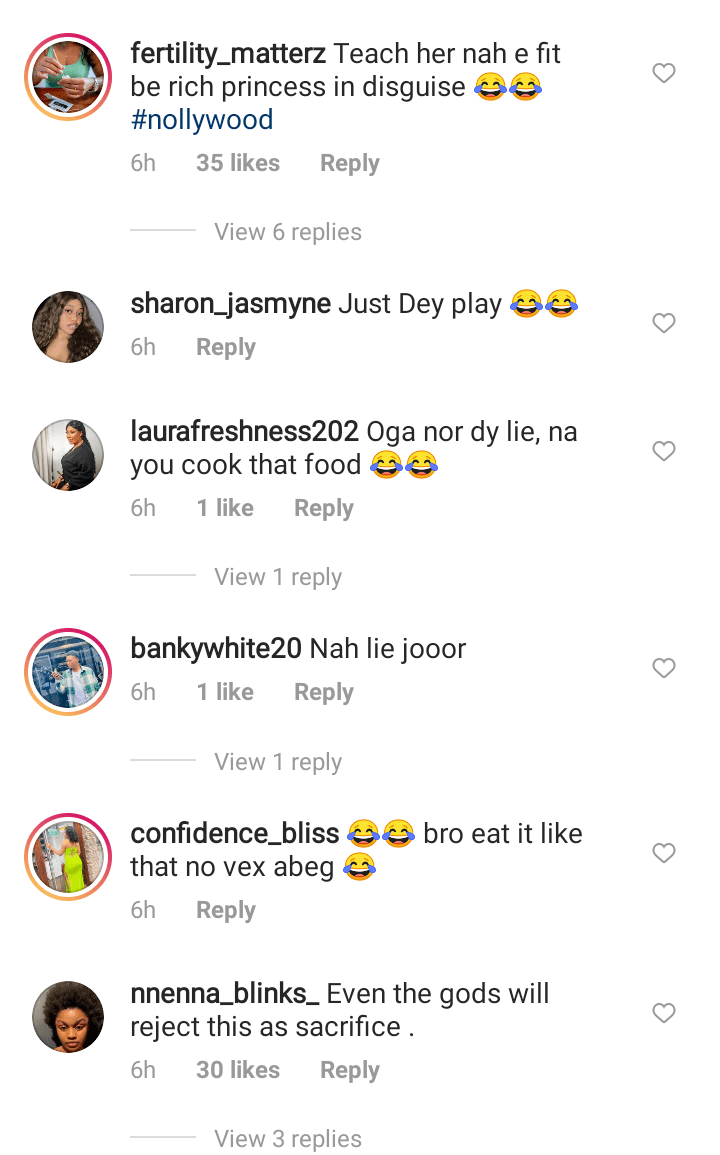 Also, read
• she tried i still love her young man says as he share image of chicken pepper soup his girlfriend cooked for him
• No wonder you can't keep your marriage Netizens lambasted on Korra Obidi for eating fufu and soup with straw
• You are all I want for Christmas Nollywood Actor Frederick Leonard says as he pens down lovely message for Peggy Ovire his wife