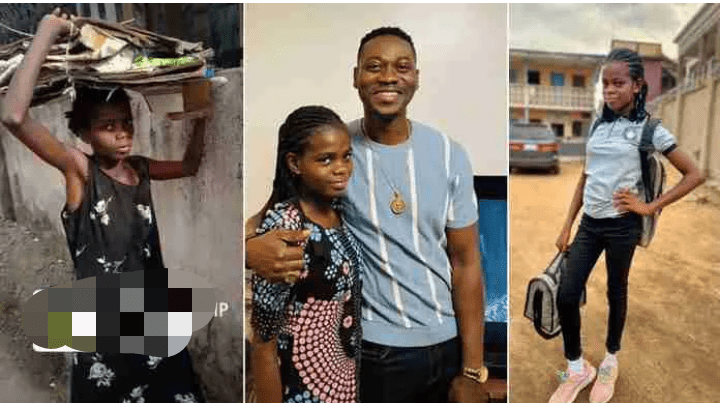 Young girl who was rescued from being homeless passes her first exam in school, set to become a successful artist
Tunde, Odunayo
Odunayo is a young promising girl who was rescued from the street of Lagos by a good Samaritan identified as Tunde Onakoya while she was hawking fish on a faithful day.
According to Tunde, Odunayo, he stated that he rescued her and her brother two years ago while they were hawking instead of being in school studying.
Tunde further narrated that Odunayo had been a victim of several abuses as a result of her family fiance and her inability to enroll in school. According to him, he stated "It was on this day I swore to be a part of lives and keep them safe forever," Tunde said.
Tunde stated that he sponsored their education through a fully funded scholarship and two years after the day he, shared Odunayo's progress on his Twitter handle. According to him, he stated
"Today makes it exactly two years since I met Odunayo hawking fish on the streets of majidun Ikorodu with her little brother. A lot has happened since then, but two weeks ago, she completed her first year of school and passed her examinations."
Tunde further narrated that Odunayo's dream is to become an Artist as she is very interested in creative Arts and is an active member of the cultural dance club in her school and church.
What do you have to say concerning this article share your opinion with us via the comments section.