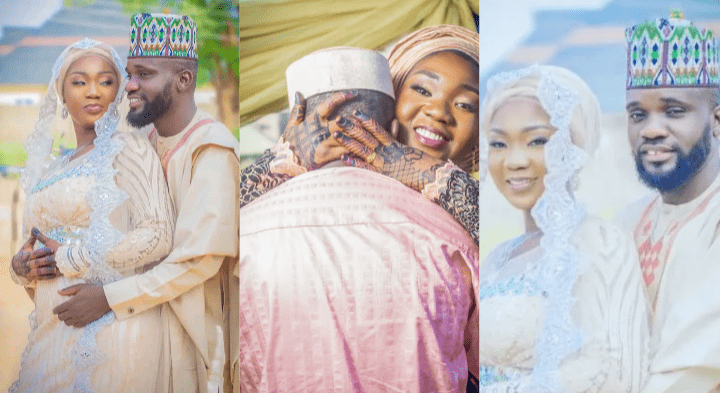 Youny Nigerian Man converts to Islam to marry his Muslim lover
Marriage
A young Nigerian man base in Kaduna has taken a U-turn on his faith after being motivated by his fiancée to convert to Islam before she will accept to be his wife.
The man identified as Ossai has converted to a Muslim so that he could get married to the love of his life (May Haidar) through the Islamic rites.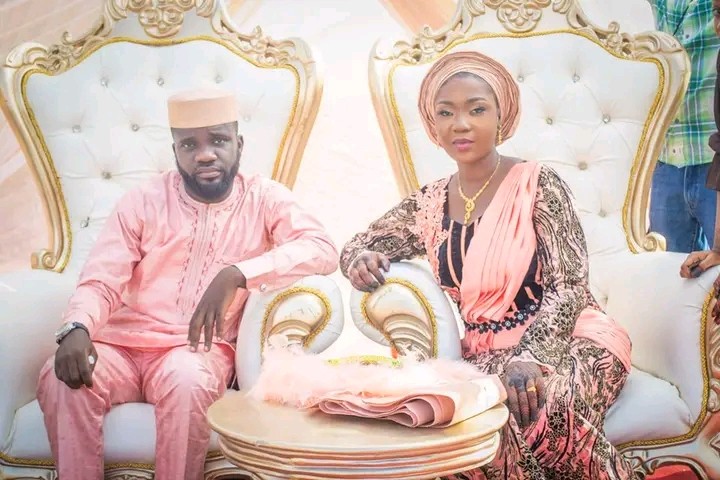 The young man made this know via his personal Facebook account sharing the good news she wrote
"I went to see my dad and told him about it, at first he was not happy cos he was skeptical about the conversion and scared if he would go back to his old religion.
My dad finally accepted and we did an introduction 4th June and wedding preparations started, we were supposed to get married in October but he lost his mum so we shifted the date and Alhamdulillah it came to pass," 
While her husband wrote
Congratulations to my lovely wife and I. She's the bone of my bone and flesh of my flesh. The absolute Love of my life 💕💕💕
See his post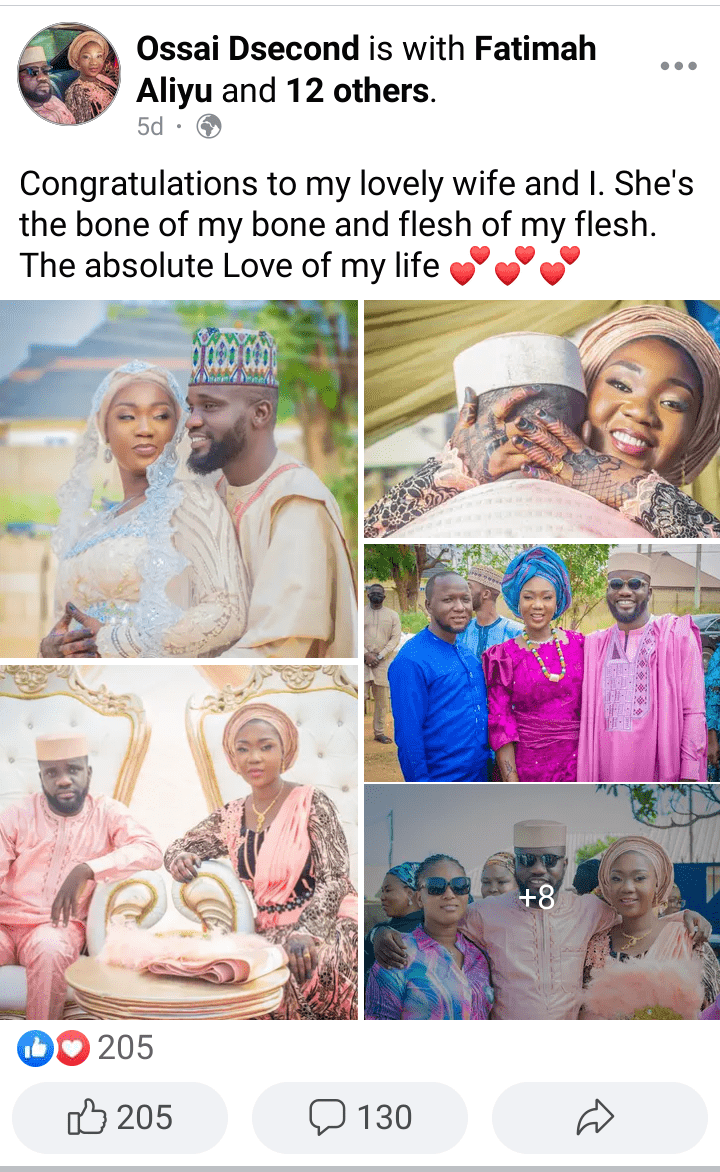 What do you have to say concerning this article share your opinion with us via the comments section.
Also, read
• I can't become a 7th Wife, See as Lady publicly rejects Ooni Of Ife's marriage proposal
• 'No man has approached me for marriage' 18 years old Nollywood Actress Sharon Ifedi Reveals
• She said YES Fela Kuti grandson Made Kuti Celebrate as his girlfriend accepts his marriage proposal and set to tie the knot with him