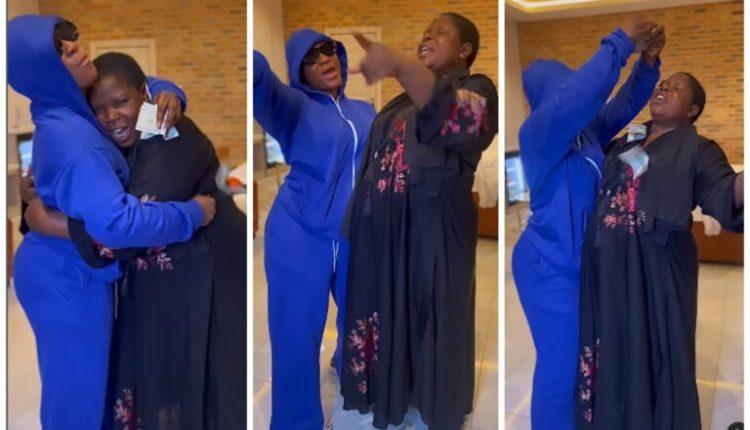 "Your prayers keeps me going" Destiny Etiko melts hearts with a video of her mum praying for her
Nollywood actress Destiny Etiko 's video of her mother praying for her has melted a lot of heart.
In a video posted on her Instagram page, she showed her mother praying while flaunting her wealth by dousing her with cash.
The mother commended her daughter in their native tongue after offering prayers for her advancement and prosperity.
In her post destiny wrote: My joy, Your prayers alone makes me strong, and keeps me going,
FORWARD EVER".
Fans have however taken to the comment section to commend the great friendship and love between Destiny and her mother.
One franktana wrote: D only person,dat can Neva betray u,na she be da.
One Ocfashionhouse wrote: Awwww .so gorgeous .Ameen and Ameen. Our wonderful mummy looking gorgeous .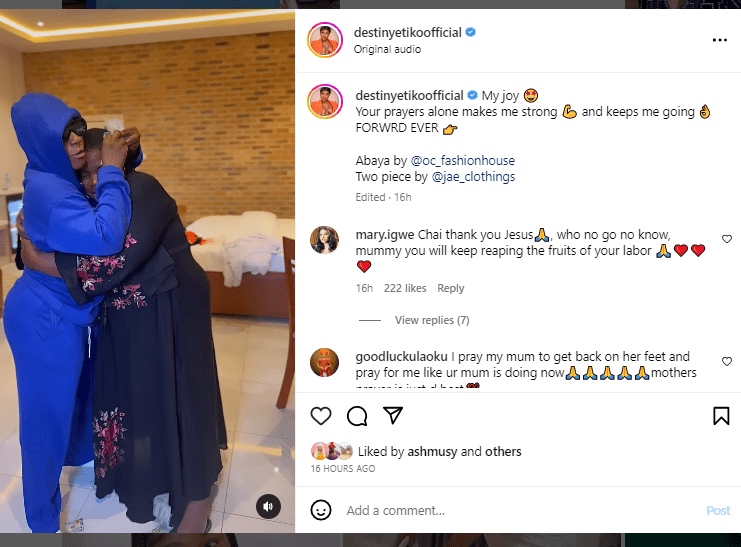 Read also : There is Konji here Destiny Etiko laments over inability to find boyfriend in London