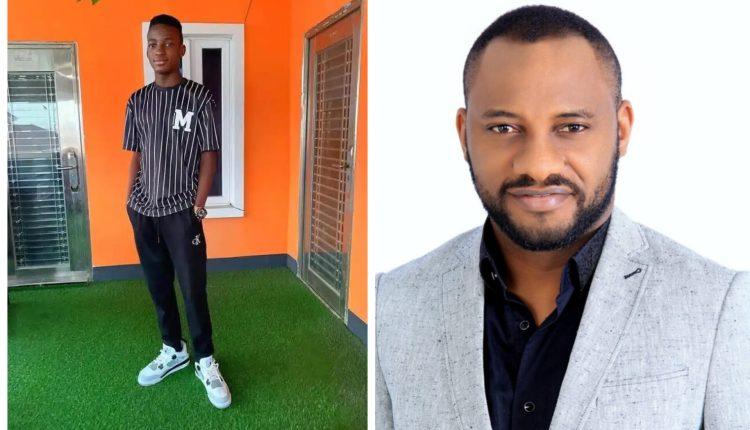 Yul Edochie breaks silence over son's d3ath, pays tribute to him
Nollywood actor and producer Yul Edochie, has spoken out about the death of his first son, Kambilichukwu as he pay respect to him.
Yul took to his Instagram page and shared some memories of his first son who suddenly passed on a few weeks ago while playing football with his schoolmates.
Yul Edochie and his wife, May Edochie haven't spoken a word since the death of their first son.
Social media users were devastated to learn of Kamibilichukwu's passing.
A few days after Kambilichukwu's funeral, Yul Edochie broke his long-held silence to pay respect to his late son in a lengthy post.
He wrote:
"On that Wednesday morning, you came into my room, dressed up for school.
You told me your school will be having inter-house sports on Friday and I promised you I'll be there.
You were so excited.
You told me you won a gold medal in swimming.
I congratulated you.
We joked about your height, then you left for school in your ever-cheerful manner.
And you never came back home again.
I can't question God.
My dear son, just 16 years with us here on earth, but you made your mark.
Great Son.
Calm, cute, brilliant, always cheerful, outstanding footballer, gentle and loving soul.
You're an angel.
We miss you.
We love you, Kambi.
Daddy loves you.
But God loves you more.
Rest well, Son.
Till we meet again.
Rest in Heaven with God.
My dear son, Kambi Yul-Edochie.
Kambi yoooooo!