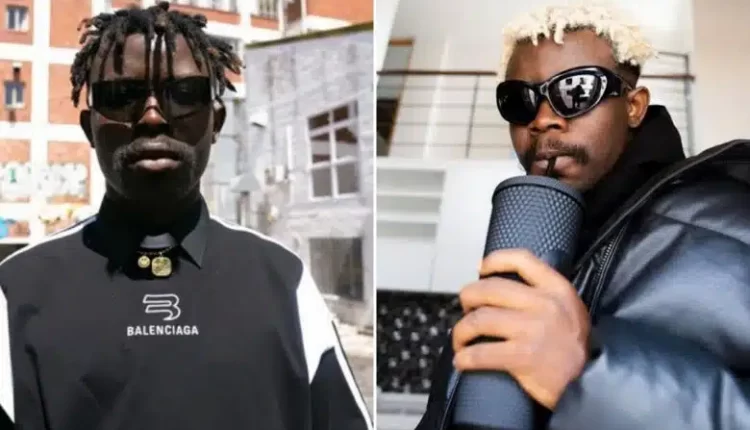 "Don't let them bully you into dating a broke partner" – TG Omori advises ladies
Nigerian Music video director , Thank God Omori Jesam, popularly known as TG Omori has given strong relationship advice to women.
TG advices women to avoid men who has no money to sustain their relationship.
He stressed that choosing a partner should be their personal choice and not to let society shove their opinions down their throat.
Omori's tweet came as a response to the constant take out on women who date men for material gains.
He wrote:
"Your choice of partner is a personal decision don't let them bully you into dating a broke person in the name of gold-digging. Look your life well and plan your aesthetics."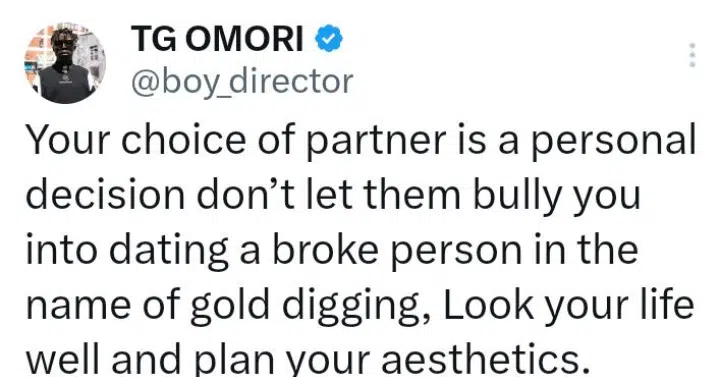 Read also : Gospel singer Tim Godfrey and wife pen beautiful note to each other as they celebrate first wedding anniversary