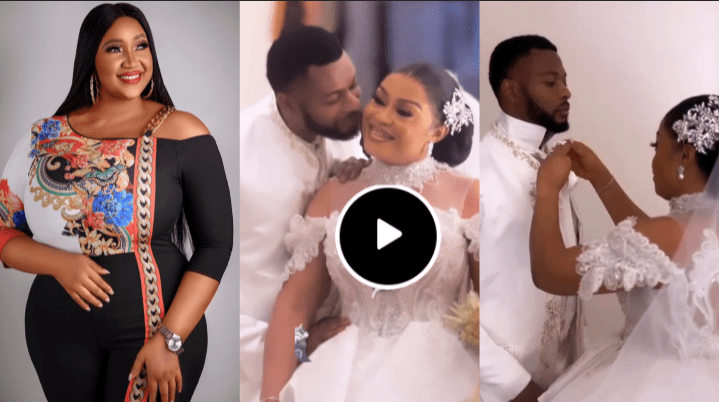 Every spirit of Judy Austin in Ble Ble marriage I bind it, Netizens react as Yul Edochie second wife Judy Austin admires, Nkiru Sylvanus Wedding
Controversial Nollywood actress Judy Austin has come under fire as she congratulated her colleague, Nkiru Sylvanus on her marriage to her japan based husband Riches Sammy.
Recalled that Nkiru tied the knot with Sammy in a traditional wedding held on Thursday, 12th January, and finally in a church ceremony held on 15th January 2023.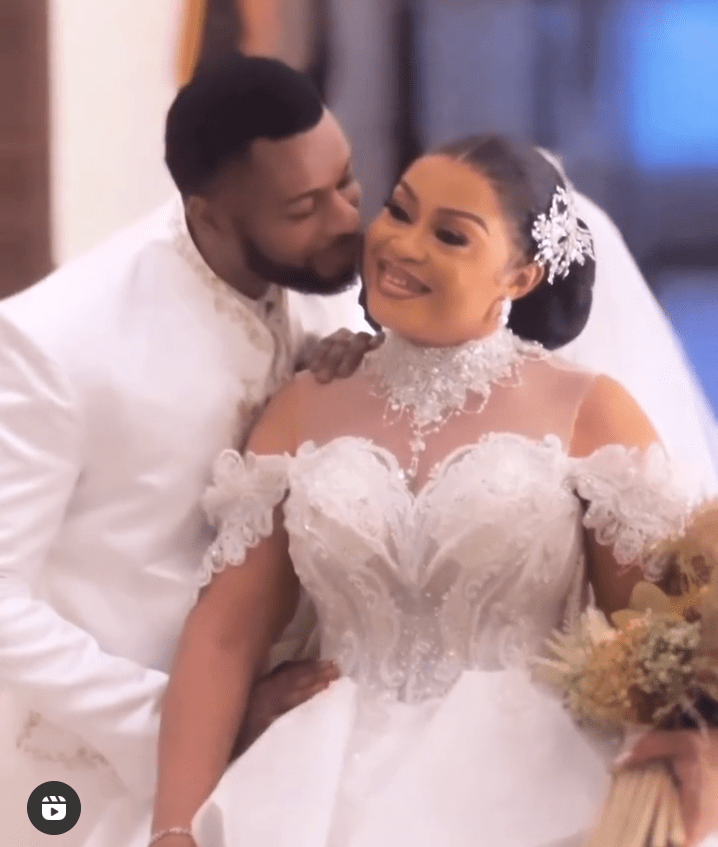 Joiningother Nollywood stars to congratulate the newly wedded couple, and shower them with powerful prayers. In Congratulating the Couples, Judy Austin wrote:
 "Your home is blessed beautiful bleble @nkirusylvanus_real you made such a beautiful bride. Congratulation dear".
As she shared this, Netizens seem to be against Judy Austin's prayer for Nkiru Sylvanus and her husband as many took to the comments section to throw jabs at her.
See social media user's reaction 
Mama Zee 607 wrote: "You can see how sweet a genuine marriage can be, everything about you is trouble, you are really cursed."
Snazzy wrote: "No near this one oo"
Olori Ajama wrote: "Thank God she did not destroy another person's home. She was patient enough to get her own man. Congratulations to her"
Official Chibliss wrote: "U see as your mate dey buy fresh bobos….. you go buy another person property/bobos…….kwotinue God is watching…….. my prayer point this year is oto gi ga akpa oku"
Minatisiaka wrote: "Judy Austin face front, no near ble ble husband o.go meet Mr obasi😂"
Miss Kayc wrote: "This contract wey Judy sign with Nigerians na forever dragging "
Idara Honesty wrote: "Bleble we cover your handsome husband with the blood of Jesus . She likes fair guys too oooo."
Venus wrote: "Really now Judy please stay away from our ble ble, your home is covered in Jesus Name"
Star Sky wrote: "Blood of Jesus Christ….. Who de zuzu, @yuledochi beg warn your Enugu bag of beans not to near bleble man Abeg. Who is praying for home a home breaker,. What an irony"
Symply Sikaa wrote: "It is well oo . We cover untie Ikiru's marriage with the blood of Jesus
Also read
• I am the apple of my husband's eyes, Nollywood Actress Judy Austin boast over her place in Yul Edochie  heart
• I am still Yul Edochie belove wife see hilarious moment as Judy Austin vibes with joy while declaring herself as Yul Edochie's wife
• Don't fall for peer pressure this Christmas Nollywood Actor Yul Edochie second wife Judy Austin advises single ladies