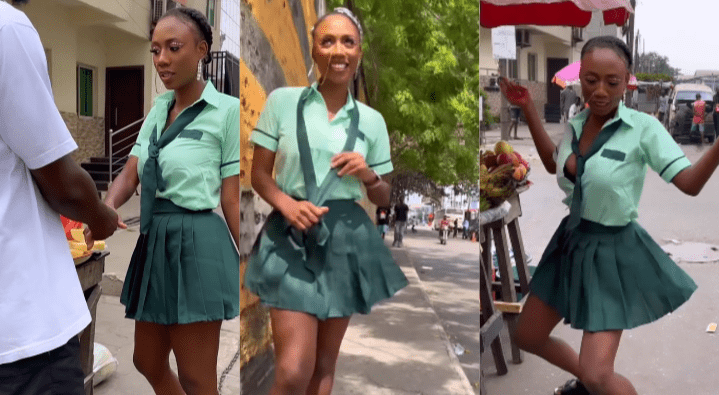 I Don Dey Get Boyfriend, Nigerian dancer Korra Obidi Excited As Man Toasts Her On The Streets Of Lagos
Korra Obidi
Popular Nigerian dancer Korra Obidi has shared her excitement as she stated that one of the goals she set for herself upon returning to her country is succeeding
The mother of two released took to her Instagram handle to release a video evidence of a man wooing her on social media to let admirers and followers know.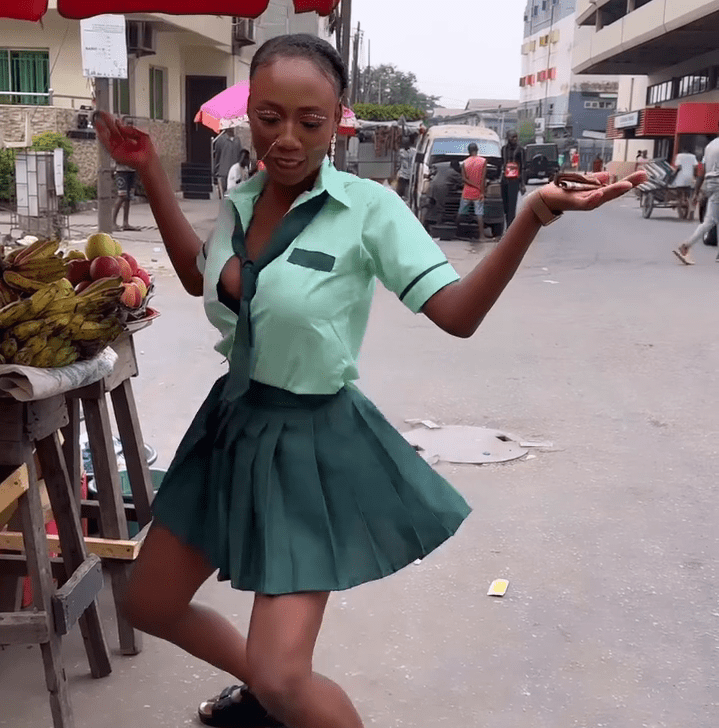 When Korra Obidi returned to her alma mater in Lagos state, she made the bold decision to cause a scene by wearing the school uniform
She added that she was seeking attention from men in the trenches and her wish had been fulfilled because a man approached her.
The famous dancer was seen in the video walking the streets while wearing the costume when a man approached and started talking to her.
She captioned the video;
"Was craving some trenches toasting."
As she posted this online, Social media user takes to her Comment section to share their reaction to the video
See Social media users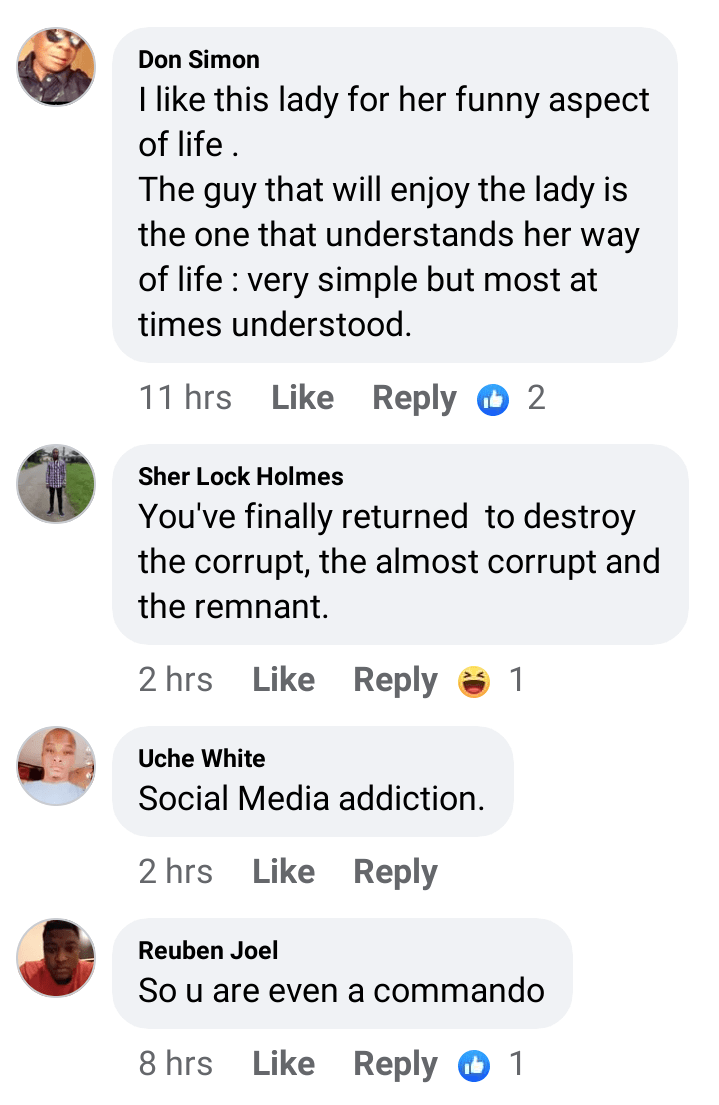 Watch the video below: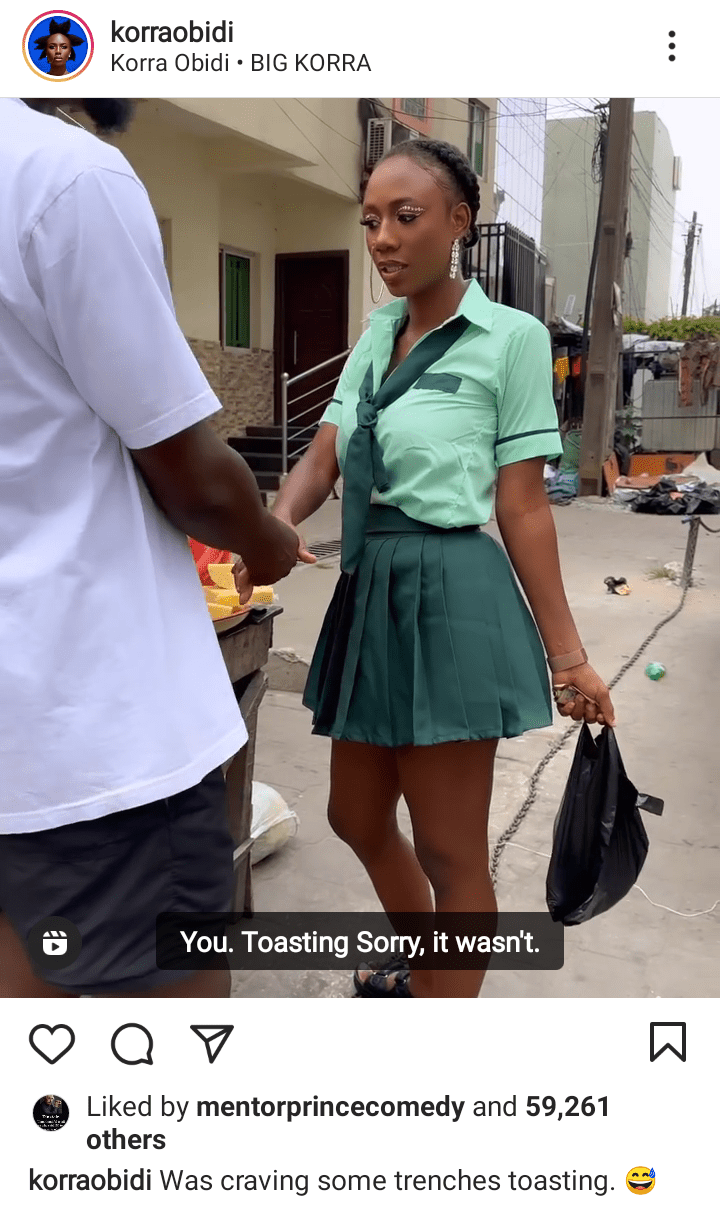 What do you have to say concerning this article share your opinion with us via the comments section.
Also, read
• No wonder she can't keep her marriage Nigerians lambaste on Korra Obidi for tw£rking in front of her Police escorts
• I'm back in the market" – Korra Obidi hints at remarriage (Video)
• I am back to my Motherland to marry a new husband Nigerian dancer Korra Obidi says as she returns home to search for a new husband weeks after finalising her divorce