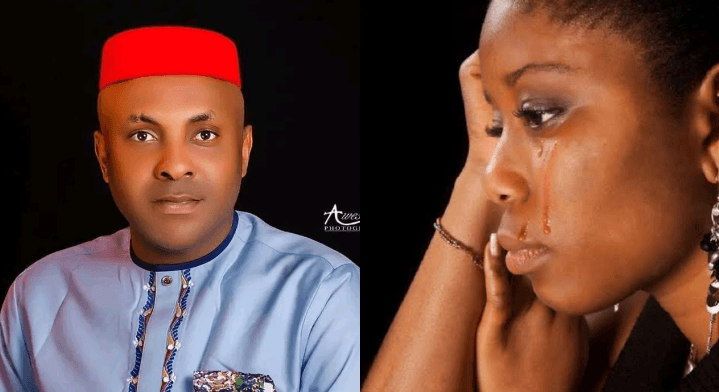 A married man, identified as Awuzie Frankline on Facebook has lambasted a beautiful lady who was trying to get his attention on Facebook.
The married man revealed that he had to block her from sending him messages because he doesn't want his home to be like that of Yul Edochie's home.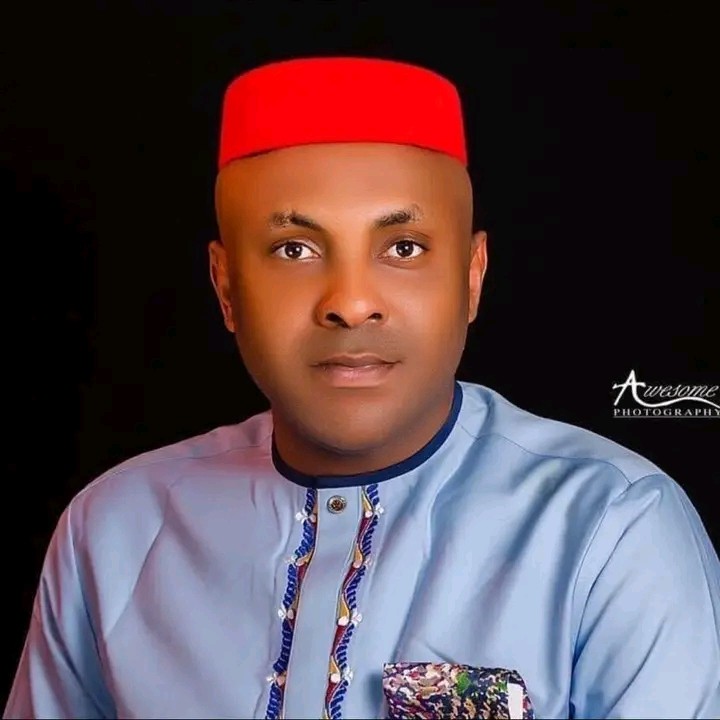 While making this know to his facebook Followers, In his words he wrote;
"I just blocked a beautiful lady who was so direct on me . Always engaging me on messenger chat even when she has no business to present .Everyday , morning greeting, afternoon greeting, night greeting, Midnight greeting, she will ask if I have you eaten. Even my wife is not asking me that so frequently. And she is very beautiful and tempting.
That was creepy. Most marriages crashed because of women excesses . They throw themselves to you, if God fail to save the man , it's another story. I don't want a replica of Yul and Judy story in my family. Don't chat me if you are not presenting a business( Both man And woman should stop ) . You can call it rude but I know my s*xual strength and I won't give a chance to any iberiberism.I didn't create Facebook for chat. If you need a chat mate , go to Tinder or Badoo."
See post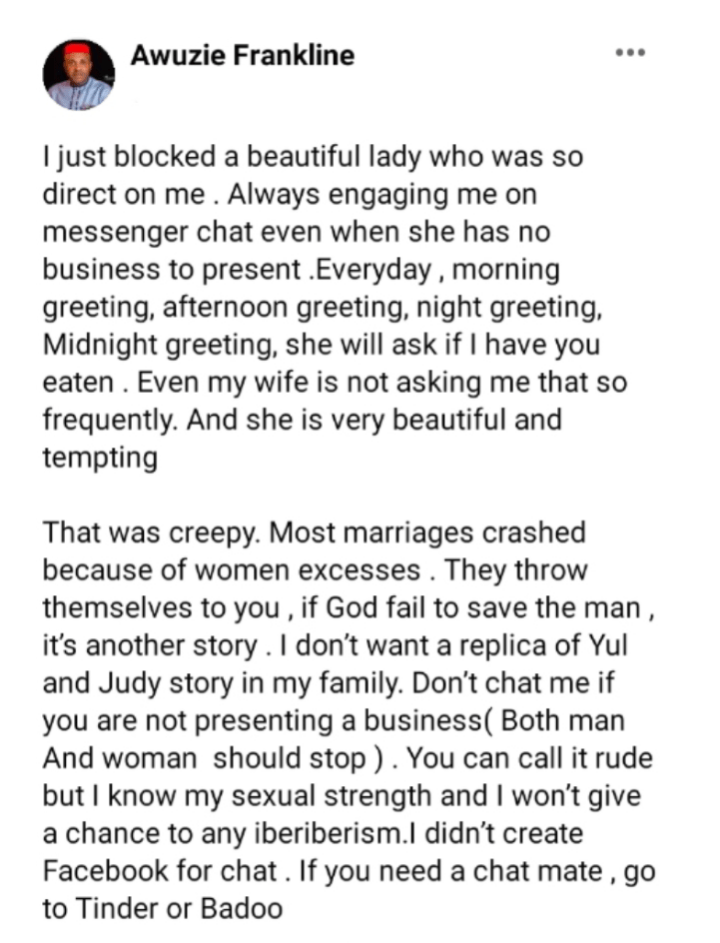 What do you have to say Concerning this article share your opinion with us via the comments section.
See social media users reaction
Also read 
• God bless my man Lady goes wild in joy as lover sends her new Gen in video.
• Sell the ring and take care of your daughter Man cancels engagement with a single mother.
• Man in pains as he attends friend's wedding only see the bride is his girlfriend of 3 years