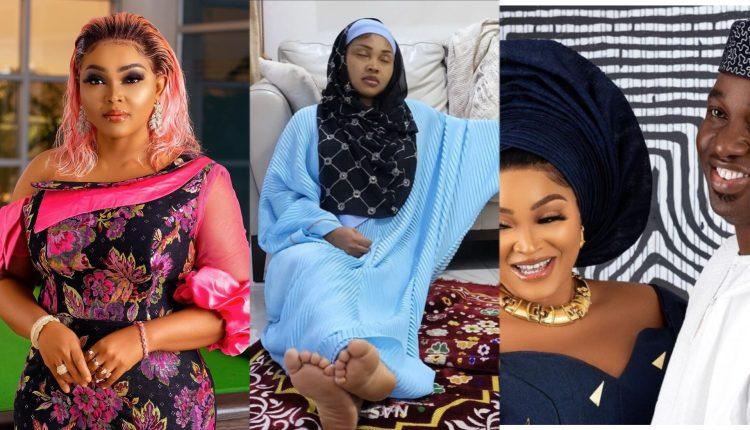 "I shall retaliate" Mercy Aigbe vows to deal with husband as he posts picture of her sleeping on social media
Nollywood actress, Mercy Aigbe has sworn to deal with her husband, Kazim Adeoti for making her look bad online.
Adeoti had shared an hilarious photo of Mercy Aigbe sleeping while praying.
The actress, who converted to her husband's religion, awoke to wear a sari. The mother of two, who is still adjusting to her new way of life, was unable to stay up throughout the prayers and dozed off.
Sadly, her husband had recorded her and had uploaded it to his thousands of followers.
Sharing the picture,he wrote:
"I wish that spirit of Ramadan celebration infuse your heart and soul with happiness, peace and blessings.
Ramadan Mubarak.
Hajia Minnah in spirit.
JBO is trending on yorubaplay YouTube channel at 1″.
Taking to the comment section, The movie star stressed on how waking up for prayers isn't as easy as she thought and promised to retaliate.
She replied:
"Ha! I can't believe you did this to me. Ha! Waking up for sari is not easy oh. Ha!! Don't worry 1-0 I shall retaliate".
Read also : Call his name if you are not lying Iyabo Ojos lover, Paul Okoye offers to pay Monalisa Stephen N2m to reveal her boyfriend's identify