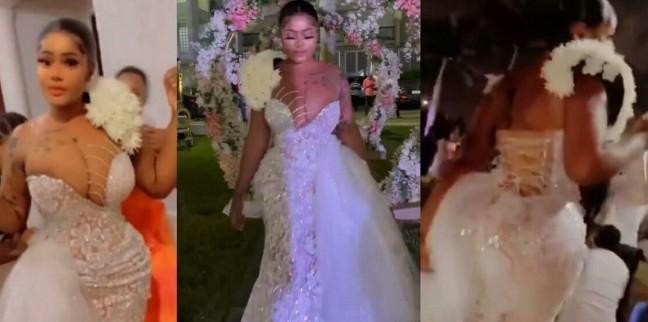 "I will ask the bouncer to bounce her out" lady's outfit to a wedding stirs reactions from netizens
Social media users have been extremely upset with a woman's attire at a recent wedding, accusing her of wanting to outshine the bride.
The woman, a wedding guest, undoubtedly made a fashion statement in a chic, ostentatious white dress that could hardly contain her bust.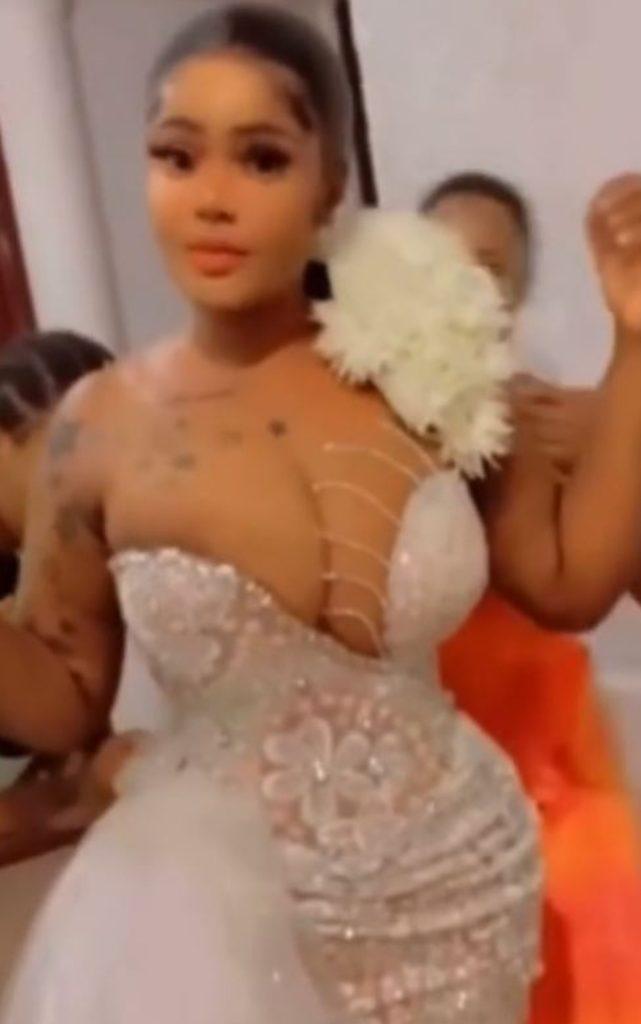 After being posted online, the video of the woman wearing her "head-turning garment" immediately gained popularity and generated discussion on whether it was proper to wear to a wedding.
The clothing designer acknowledged the woman in the video was a wedding guest, not the bride, by posting it online.
She wrote:
"We made this with love and passion for our wedding guest over the weekend. It's all glitz and glamour. This is FEMME DACCIER by Eniola Tuglo".
In response to the video, online commenters berated her for being overdressed and charged that she was attempting to overshadow the bride.
One Prince Okoh wrote, "You go go your house, na my wedding abi na your wedding? Who you wan impress? Na me go choose ashoebi style on my wedding day, e go be turtle neck."
Another person commented, "I don't have a problem with my friends dressing to kill on my big day,buh wearing a white dress that looks like a wedding gown ?😂Chelsea common now".
Another Instagram user said, "won't allow her to enter my wedding I don't want to know the kind of relationship we share as a friend if you dress like this to my wedding you are not going to stand not to talk of seating. I will ask the bouncer to bounce her out and that is the end of friendship because like this she as mission".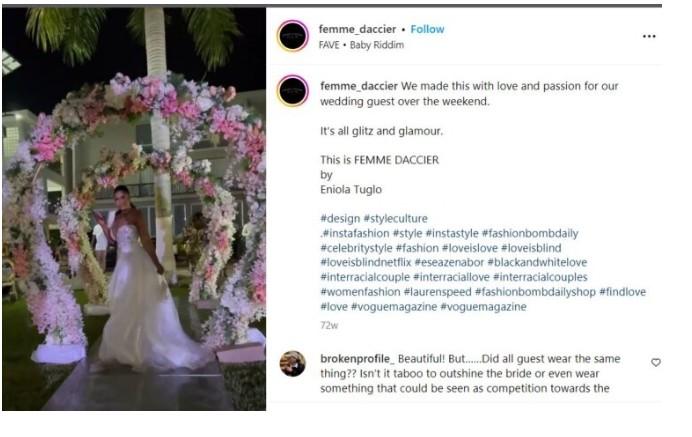 Read also : A plus-sized bride and her husband stirs up reactions online after sharing their pre-wedding pictures (photos)