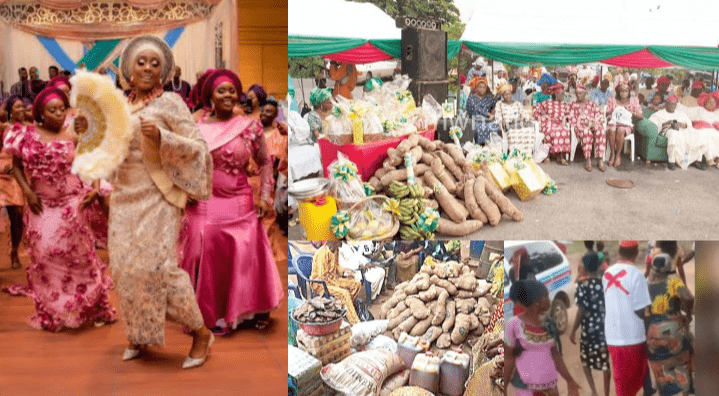 I won't marry again groom leave his bride and her family over missing 'maggi and malt' from bride's list (Video)
A Nigerian couple's engagement ceremony turned has allegedly been called off after certain materials requested by his wife-to-be's family were missing.
In the now Viral video, the groom reportedly abandoned the marriage rites and zoom off of the venue because he felt they were trying to extort money from him despite providing the items on the bride price list.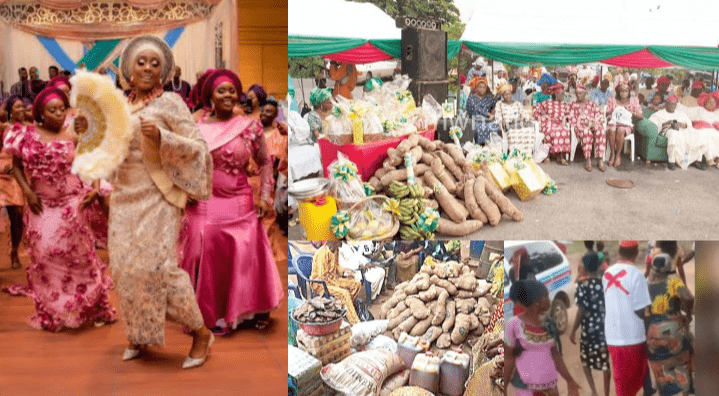 According to report, the bride's family said the seasoning cubes and malt drinks provided were not enough and they asked for more, this apparently angered the groom and he then walked out of the venue and everyone and his family members gradually followed suit.
Attendees at the engagement ceremony were thrown into confusion when this happened as people could be seen moving back and forth.
 See social user's reaction 
ponkboi; Dis guy was part of d village people's meeting last night ,na him Dem send to come monitor d confusion if e go well… 🤐🤐🤐
its_ozioma; Forces of darkness can use anything to scatter good things! They shd ve calmed down n give them everything or plead to bring it later! Now d lady will live with this trauma
i_goddessivy; This guy is enjoying the scene a bit too much 😂😂😂
okiesovwiz; Oga buy the magi and malt oo. Those village people for vex enter your marriage ooo. Don't play abeg
honourable_chief; Him no see copy of list before he reach there? Abi he dey expect year end sales discount on top wife matter? Because I am confused.
reimestores; Is it due to extortion or the maggi matter…. make we understand ooo
Watch video 
Also read
• "I married my best friend don dey vex" see hilarious reactions of New couple frowning on their wedding day
• This is true love Netizens reacted as Groom and his Bride arrives their Wedding reception in grand style on two Keke
• Three years and counting Nollywood Actress Chizzy Alichi rejoice as she Celebrate her 3rd Wedding Anniversary in style