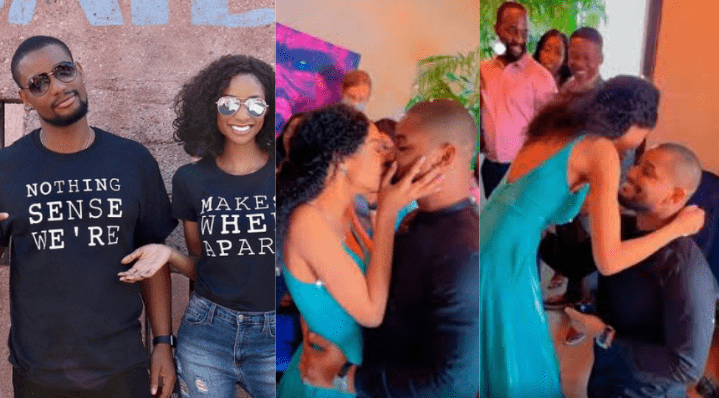 "Losing you felt like grief" Allexx Ekubo's Fiancée tenders public apologies to him as they get back together
Alexx Ekubo
Popular Nollywood actor Alexx Ekubo and his fiancée Fancy Acholonu are now back together after one year of separation.
Recalled that the abroad-based Nigerian entrepreneur called off their wedding which was supposed to hold in November 2021,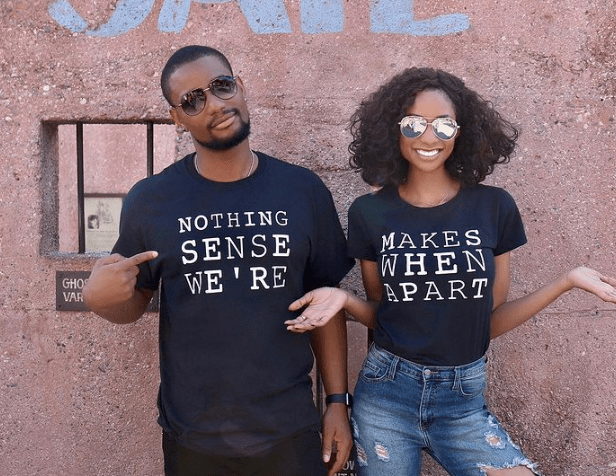 In her recent post on her Instagram account, Fancy tendered a heartfelt apology to Alexx Ekubo and his family members for the hurt she caused them by announcing their breakup. Fancy also added that she handled things poorly and overreacted to the situation on grand as she stated that her reactions was indeed too much.
She then expressed that she realized how much Alexx and his people mean to her after their temporary separation, and ended her writeup with their official hashtag. While sharing their formal loved-up photo, she wrote;
 "Like our shirt says, Nothing makes sense when we're apart @alexxekubo you still have my heart. I miss you, I love you, and I'm truly sorry for all the hurt & pain you and your family went through with our break up. My actions in how I handled things was out of my character. I should have controlled my emotions and not been so overreactive. I said too much, I did too much. Please forgive me, I've learned my lesson on how to handle situations better. I haven't expressed myself properly. I'm not afraid to be vulnerable and say you, your family, & friends still mean the world to me. Losing you has felt like grief. Love heals ❤️" 
As she shared this online, Nigerians took to her Comment section to react to the news
See social media user's reaction
 freelancing_goddess: "All I know is that I have a wedding to plan❤️#falexxforever" giftsimo: "I'm so happy for you."
itz_cherie: "Aww our wife love conquers all ❤️"
thee.kirah: "I love to see accountability I hope it all works out however it's supposed to "
stephanie__adaugo: "Fancyyyyyyyyyyy this is so sweet. ❤️❤️❤️❤️❤️ why am I smiling so much."
sammie_mama_ka_mbali: "Oooow guys❤️❤️❤️❤️ love you together#FalexxForever"
official_shugagal: "What is meant to be is meant to be and what is not is not."
Also read
• You are the most beautiful woman I have ever seen Nigerian Skit make Sir balo says as he is set to Wed his Fiancée
• Man dumps fiancée one month to their wedding because she visited her ex
• "Na generator dey your belle?" – Lasisi Elenu queries heavily pregnant fiancée as she drives to filling station to satisfy craving of fuel's smell