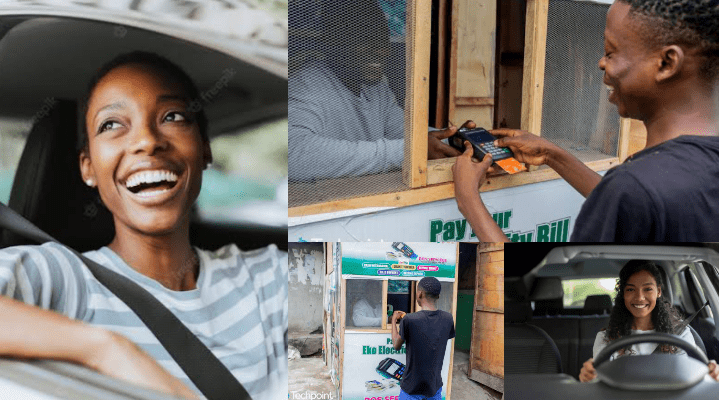 "With all the English" Nigerian lady in her car sees ex-head boy in school doing POS work, makes fun of him
A Nigerian lady has taken to social media to share with her followers that she found her ex-head boy back in secondary school now working as a POS attendant.
While Mocking his hustle, the lady disclosed that she thought he will be doing a better job as he usually saw everyone back in secondary school as unserious people.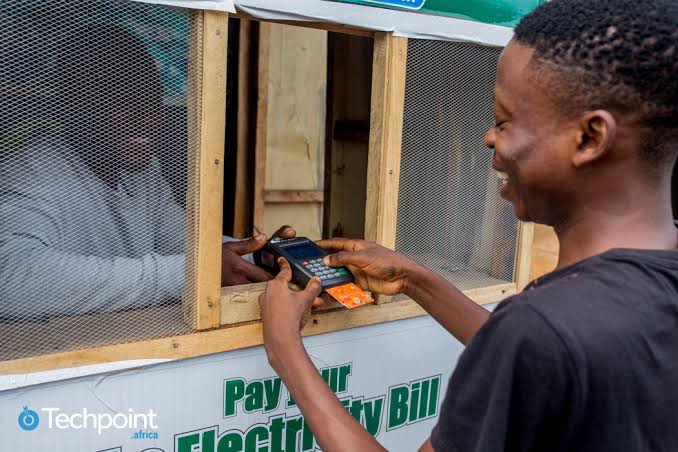 She however couldn't explain how he ended up doing POS work despite his fluency in English language. While capturing and laughing at him, She wrote,
 "Omo I see head boy for my secondary school back then. Weyrey think say I don forget him face. With all the English for school back then, so na POS you go do last last weyrey.
In a follow-up response to a netizen, the lady wrote, "Head boy wey Dey always look everybody as unserious person."
As she posted The video online, Social media users took to their comments section to share their reactions to the video
See social media user's reaction
@OG said, "you need to research more on pos so you dont conclude its a low class paying hustle there are bankers earning less than 100k u know".
@adedoyin319 said, "You think pos business is small business? Did You know some outlet they're using millions of naira as daily turnover".
@anifatomowumi4 said, "pos wey don carry my brother reach UK u dey cause person dey there 🥰🥰🥰🥰".
@teniola673 said, "don't mock him life sometimes is like dat at least he is doing something".
@Ola Ola57379 said, "Social media hero who got wealth thru yahoo now thinks that she has accomplished everything in life by trying to mock someone who's hustling real time
Watch the video below: 
Also read
• She didn't even laugh Mum amazed as daughter acts perfectly like her in video.
• "may you laugh at last"—newly married mercy chinwo prays for single men and ladies.
• I don't know their plans yet May Edochie reacts to Yul's decision of bring his second wife 'judy Austin into their matrimonial home