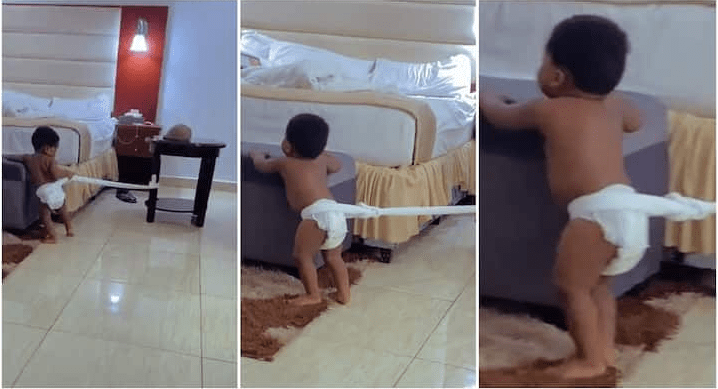 "Make i rest"Dad get tired of babysitting, uses rope to hold baby in video
Dad and child
A video tending on Tiktok has show the hilarious moment a dad tied his child with rope in an attempt to get some rest for himself.
A video which was posted by a tiktok user identifide as kambillions have stire massive reactions on social media as the video trailed a moment a baby was restrained with a rope by his Nigerian father.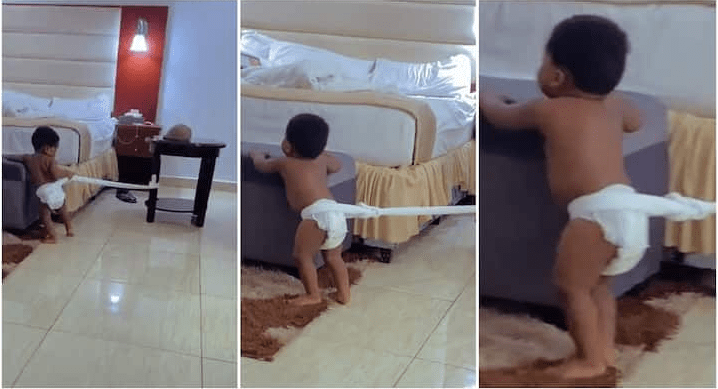 In the short TikTok clip, the boy was tied on his waist and the other end of the rope was tied to a table which didn't allowed him to move around
According to his father, he stated that the reason he tied the rope is because he got tired of telling him to stay one place and he had to use the unusual method to hold him one place and stop him from moving around the house.
While sharing the video, the man wrote:
"If them leave me and you na so you go just Dey stay. Make I rest."
See Video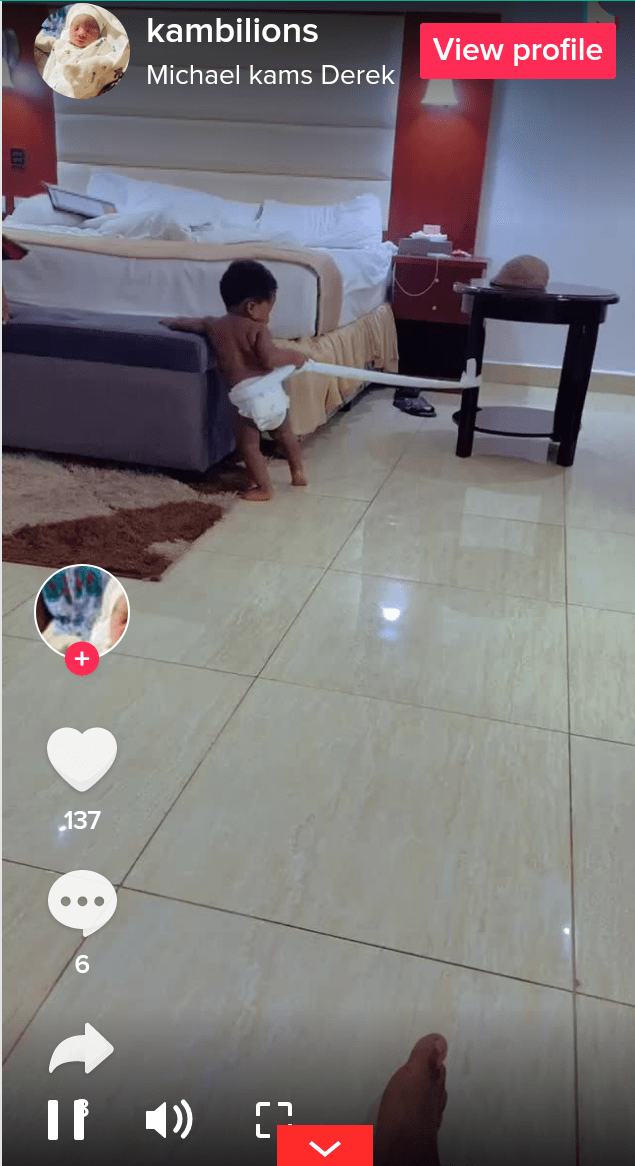 As the video got on social media, the video stirs massive reactions as people laughed at the hilarious way the man held the child.
A particular TikTok user also confess of practicing such;
@user78838475357 said: "The same thing I do to his colleague my son
What do you have to say Concerning this article share your opinion with us via the comments section.
Also, read