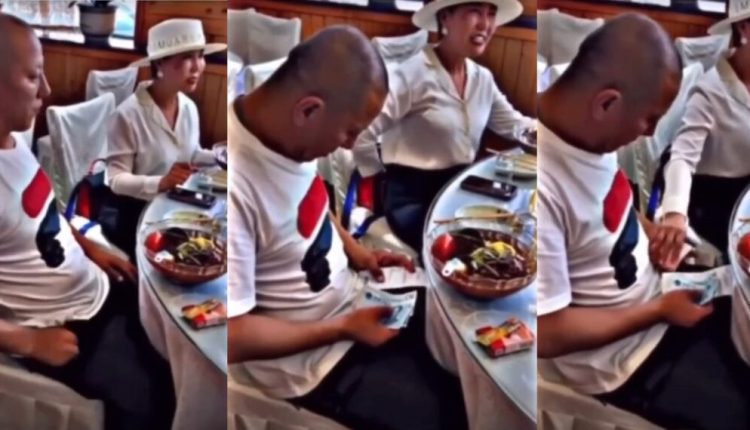 She is a supportive wife, Netizens hails woman that was captured on tape stylishly giving her man money to pay their bill at a restaurant
A video that is currently going Viral online, has captured the moment an Asian woman supported her husband with some cash during their date, this has melted the hearts of many Netizens.
In the video that is currently trending online, the couple went to a restaurant to have dinner and when a waiter gave the man the bill, He dipped his hand into his pocket and brought out all the cash on him, however, it didn't seem to be enough to cover the bill, as he kept comparing the cash at hand with the bill.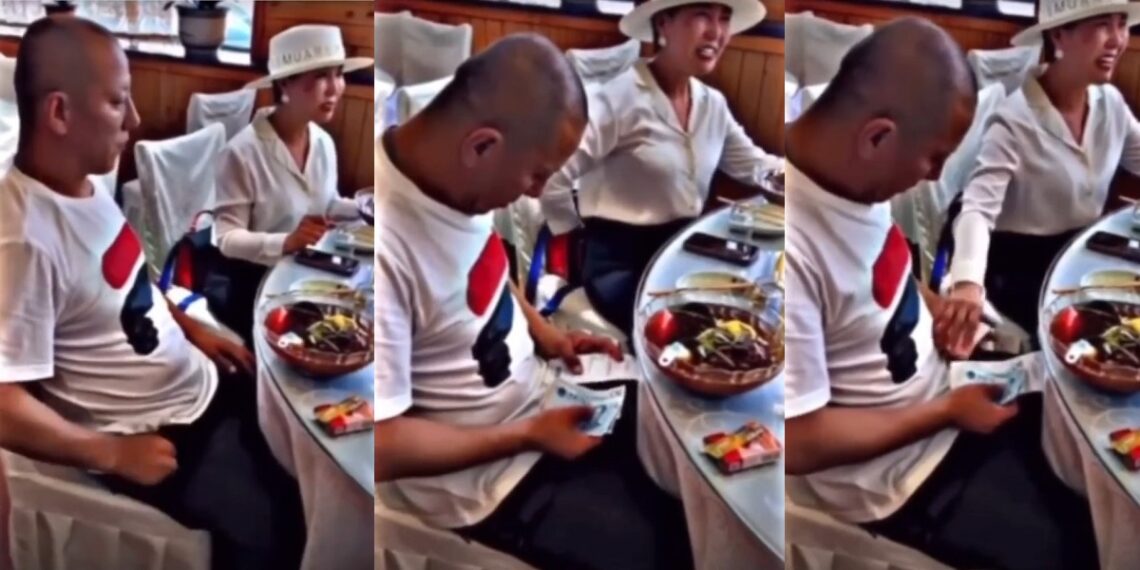 When his wife noticed his dilemma, she stylishly put her hand in her handbag, brought out some cash, and gave it to the man to offset the bill.
Since the video was posted online, it has sparked a lot of sweet reactions from social on Netizens as they admire her for been a supportive wife.
As the video got online, social media users took to their handles to share their reactions to the video
See social media user's reaction to the video
@iamtrinityguy wrote, "Awwwwww❤️ So lovely to watch,I hope our ladies can support us too ❤️❤️❤️❤️❤️"
@cakesurpriseng wrote, "This is how you support a man without hurting his ego😍😍👏👏👏no be by coming online to post 10k receipt wey you sent to him"
However, some asserted that some men would still cheat and mistreat their wives when they make money.
An Instagram user @contracostaresources.nig, reacting to the video, wrote, "They never remember!! No matter how supportive you are!! Wen he finally makes money, he'll rather spend on a new woman that knows nothing about his past, Just so he can feel like a man…"
Watch the video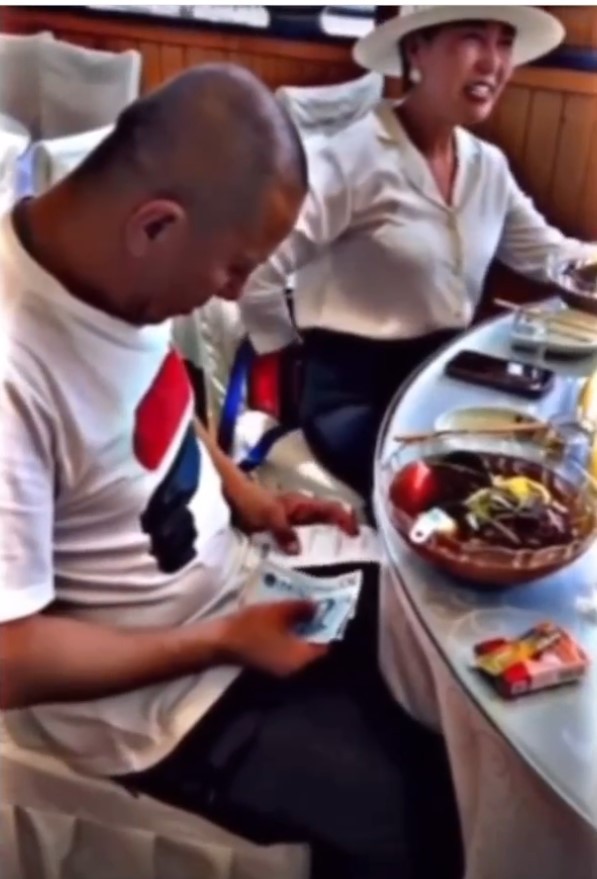 What do you have to say concerning this article share your opinion with us via the comments section.
Also read
• I like food Man builds very big kitchen for wife, video of classy appliance goes viral.
• "I didn't feel good about my son marrying a second wife- Pete Edochie
• She has no respect for her marriage Netizens lambasted on Frederick Leonard New Wife Peggy Ovire as she was spotted without her wedding ring