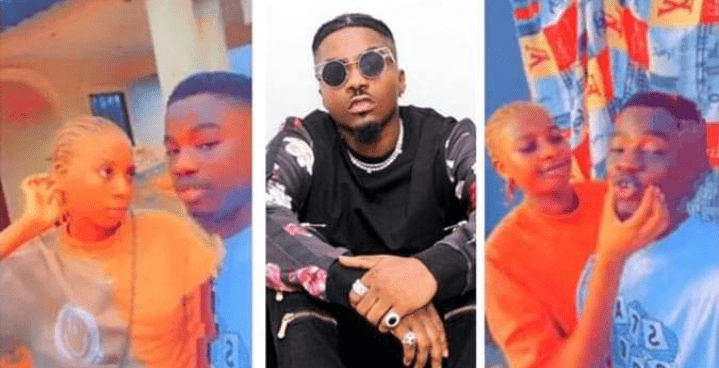 Skiibii gives N400k to man who braided his girlfriend's hair because he couldn't buy wig
Love
A young Beautiful couple have received the sum of ₦400,000 from Popular Nigerian singer, Skiibii following their viral video.
A boyfriend had earlier shared a video online showing how he plated his girlfriend a new hairstyle.
In the previous video, he asked her to loosen the hair that he wanted to take her somewhere, and she happily loosed the hair.
He then boarded a bike and he took her to a hair salon where the hairstylists did all back for her.
She was not happy with the style, so her man helped her braid the hair to completion.
At the end of the clip, the man thank his girlfriend for doing her hair and vowed to buy wig for her when he gets money.
After the clip trended online, they went online again to reveal that Skiibii gave them money to buy the hair.
In a new clip making the rounds online, they both went on their knees and thanked God as well as the 'Baddest Boy' crooner for the gift.
They futher appreciated all popular Instagram blog that reshared their clip as they begged more people to keep sharing because they want to blow.
The lady who was also in disbelief, said that the money is actually too much for them to use to buy human hair.
Congratulations to the couple
Also read