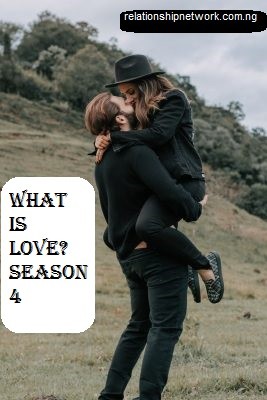 What Is Love Season 4
What Is Love
What Is Love Season 4 is here:
I was about to react when Lisa walk in on us she was smiling ear to ear, I didn't know if I should smile or send her out to proceed with Jack, but I was still thinking when she surprised me with her next speech and action….
 Lisa Jr. (POV)
When I was heading over to Lisa's office, I overheard my dad telling aunt Lisa about his feelings for her, (don't blame me I wasn't eavesdropping) although I didn't hear the response that she gave to my dad I couldn't wait for it because I was scared that she might want to take things slow with my dad but hell no that's not what I was looking for at that particular time.
She is beautiful although she might not be the most beautiful, but yeah, I like her, or let's just say it was love at first sight and I knew right there that I have to play the adult game and help my dad with some part of the game.
So aunt Lisa you didn't give us a response, will you become my mom? Can I start calling you, mom now? Please say yes, yes I do like you, and life without a mom is boring. No offense dad you are cool and the best dad ever but I need a mom so since you are taking time, I will help you don't worry I will help you in the process of finding me a mom.
She was silent for a long time I almost give up when I heard her make that statement I have been waiting for all this while. 
(Ms. Lisa POV)
I was speechless when Lisa Jr. asked me to be her mom, it took me more than three minutes to get my senses back. Excuse me, what is going on here? Yea my brain wasn't working again and my heart was running a marathon. Truth be told, I was ever ready to say yes to Jack perhaps I have been waiting for this all through my life but what I didn't expect was for him to have a child. But now, he has a child will the child like me? will she accept me? Those were my thought so what the h*ll is going on here?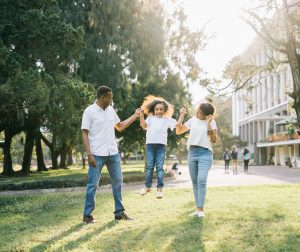 When I came back to my senses, I look up to Jack and then at Lisa Jnr. I saw a lot of expectation and fear on their faces I didn't know what to say anymore because I was so happy so with that, I only end up smiling at them.
"So is that a Yes? You will be my mom?" (Lisa Jnr. asked)
I smile again and answered "Yes, I will be your mom" and Yes, I will marry your dad". Immediately the statement left my mouth, I was lifted above the ground by Jack he was so happy and that was the part of Jack I had never seen before.
I am Dr. Mrs. Lisa Jack, a mother of three, today makes it a year plus, yeah you may be wondering mother of three in a year plus? Well, I didn't tell you. Lisa Jnr. is my first child, and Charles and Charlie are the second and third. Don't worry they are twins and they have the best big sister in the whole world.
­­­­—————————— THE END————————————————-
If you have missed this story, you can start with What is Love? Season 1 is right here.