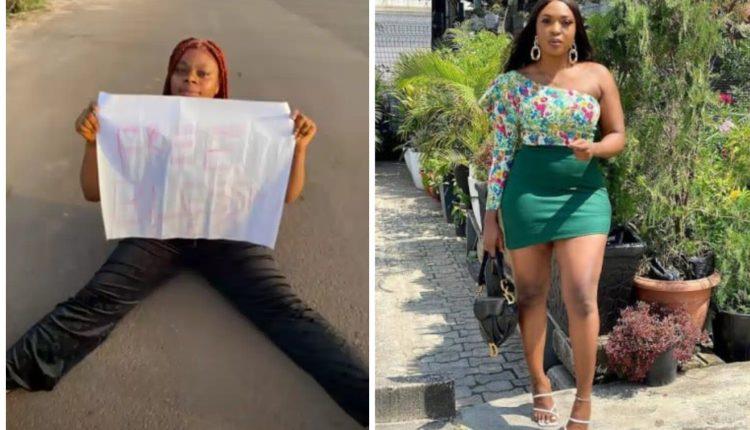 "Arrest me and leave her alone" – Nigerian lady protests alone for Blessing CEO's release
A Nigerian woman has resorted to the streets to protest for the release of Blessing CEO, the contentious relationship expert.
The woman pleaded with the Nigerian police to free the self-described relationship specialist in a viral video while holding a white placard.
She noted that blessing CEO hasn't done anything grievous, neither has she killed someone to be held for too long.
Read also :
She even went so far as to volunteer to be detained on behalf of Blessing CEO, who is now in detention for harassing businessman IVD's late wife, Bimbo.
She wrote:
"I am calling on all of you Nigerian police. Free Blessing CEO. She did not commit any crime. She did not kill anybody. You guys should free Blessing CEO.
"She needs to go to the hospital. She needs to go for checkup. You can come and arrest me and free Blessing CEO."