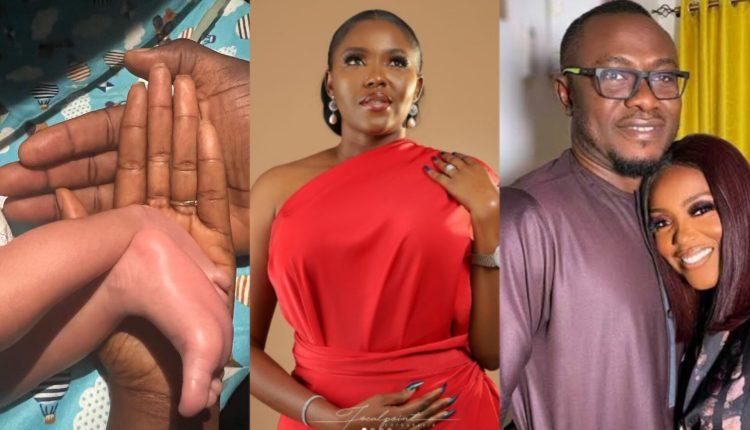 Actress Biola Adebayo Welcomes Baby Boy After Three Failed Surrogate And IVF
After three unsuccessful surrogate attempts, Nigerian actress Biola Adebayo and her husband Oluwaseyi Akinrinde have given birth to a boy.
On Tuesday, April 11, 2023, the movie star announced this in a post on her Instagram page.
The actress shared a photo of the baby's limb and revealed they tried three different surrogates unsuccessfully over the course of two years.
They are thankful for the outstanding testimony that God has blessed them with a son through a surrogate mother.
In order to inspire couples who are trying to conceive, Biola also committed to share her testimony.
Biola Adebayo wrote:
"After one failed IVF. One canceled surrogate circle. Three failed surrogate attempts in two years, God has finally blessed my husband and I with a great son through our surrogate mom.
"Through it all, God has been so good to us and we're grateful for this great testimony. Thank you, Abba Father.
God bless our doctors, God bless our surrogate mom.
"It's a new dawn! Welcome to the world Baby "TA"
"Watch out for my "SURROGATE JOURNEY" I'll be glad to share my story to encourage all the TTC parents out there."
Read also: Stay away from premarital s3x Actress Yetunde Bakare dishes out strong relationship advice