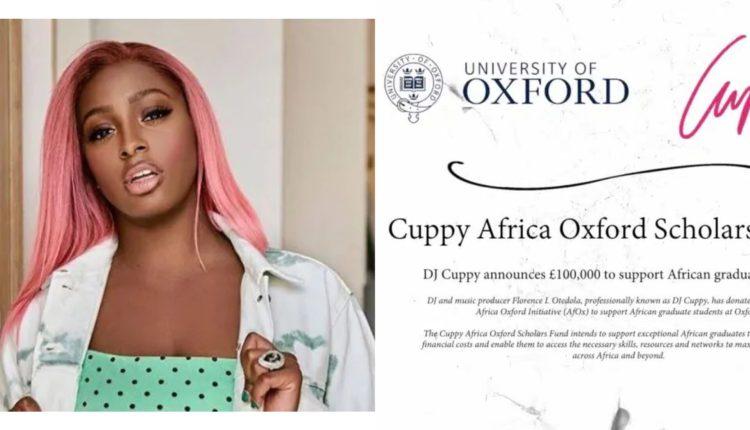 DJ Cuppy makes a £100,000 donation to African students at Oxford University.
DJ Cuppy, the daughter of billionaire business Man and oil magnet Femi Otedola, has made alot of people happy by her recent act of kindness to African students at Oxford University.
Florence Otedola, popularly known as Dj cuppy, who earned her third degree from Oxford University, has donated a generous £100,000 donation to the esteemed institution.
She revealed this in her official Twitter account.
This is to help African students who are currently enrolled in university with their tuition fees.
"Today, I'm SO proud to launch the "Cuppy Africa Oxford Fund" A..° This £100,000 gift is to support any African graduate student of @UniofOxford.
Having recently graduated from the University recently myself, this new partnership means a lot to me!" she wrote.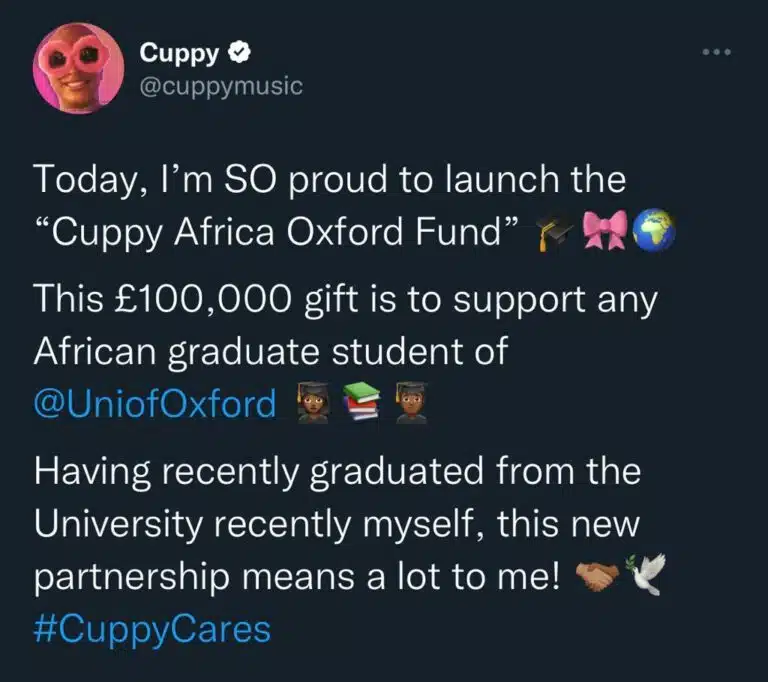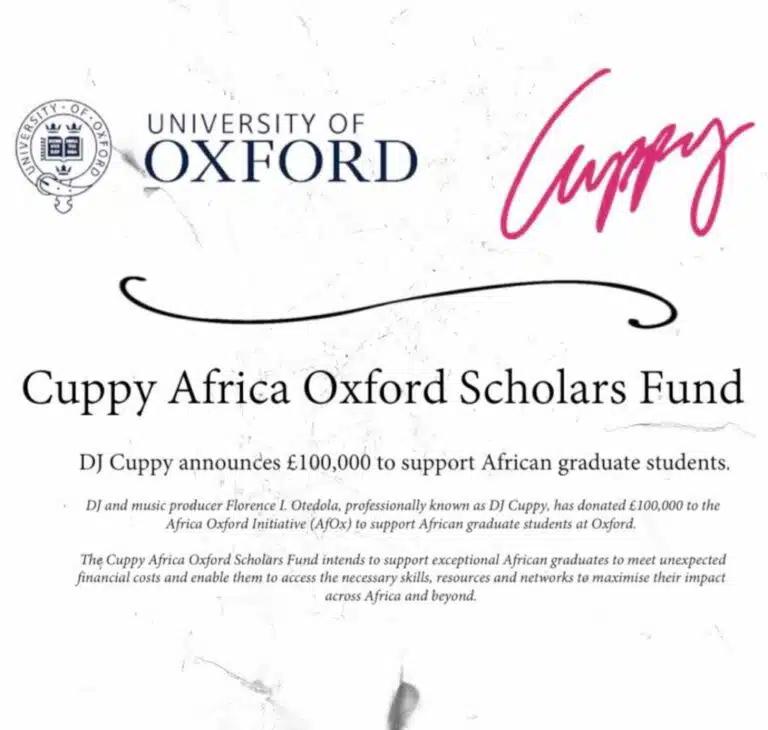 Read also : My understanding of love has changed since I met you DJ Cuppy writes an emotional note to celebrate her fiance on his 30th birthday