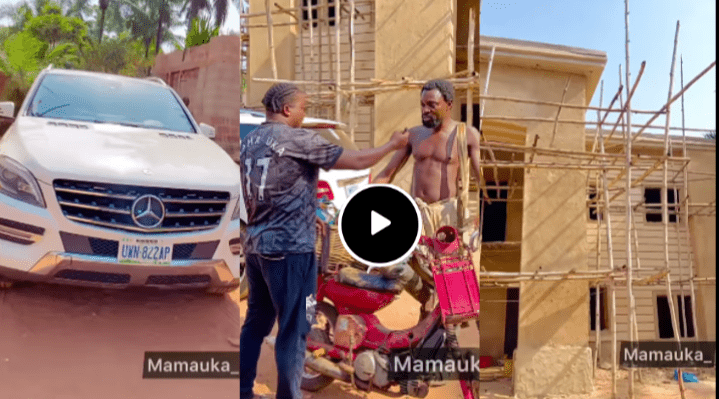 "I Started When I Was 12" Nigerian Palm Wine Tapper Buys Benz, Builds Mansion And Trains Wife Up University (Video)
Motivational
A Nigerian man identified as Utobo who sells palm wine from Amufie, Enugu Ezike, Enugu state has explained how he started his plam win business.
The man explained that he started tapping palm trees and producing wine at the age of 12 and has used it to build a mansion.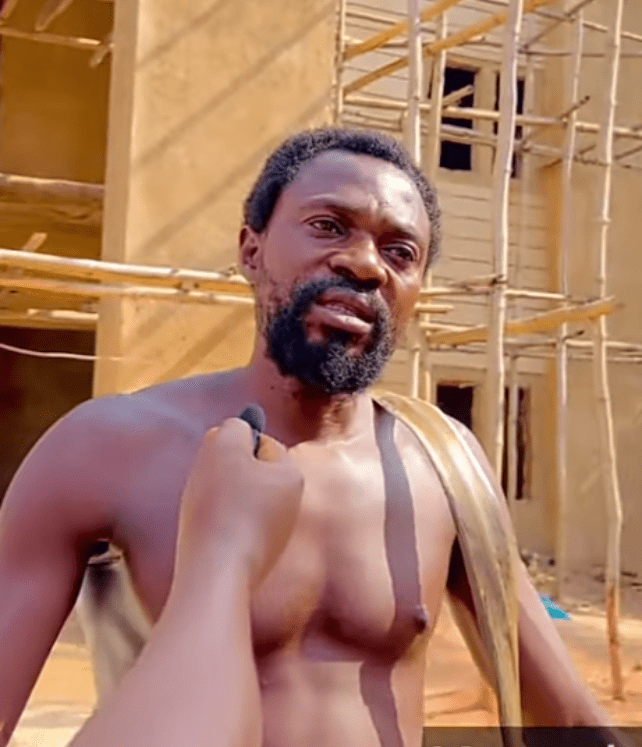 In a video interaction with Nigerian Comedian popular Mama Uka, Utobo said he initially stopped the business but nothing else worked for him. And he started tapping again when it became clear that wine production is his calling.
Apart from using the business to build a fine house, Utobo has also stated that he has used it to buy a brand new Mercedes Benz and has
also sent his wife to the university level and he used the business to train her all through.
When he was asked the number of trees he currently taps, the native wine merchant stated that he taps 56 at the moment. He said he spends 19 hours daily climbing trees.
Utobo's story has surprised people who have often regarded wine tapping as a business meant for the poor.
Watch the video below: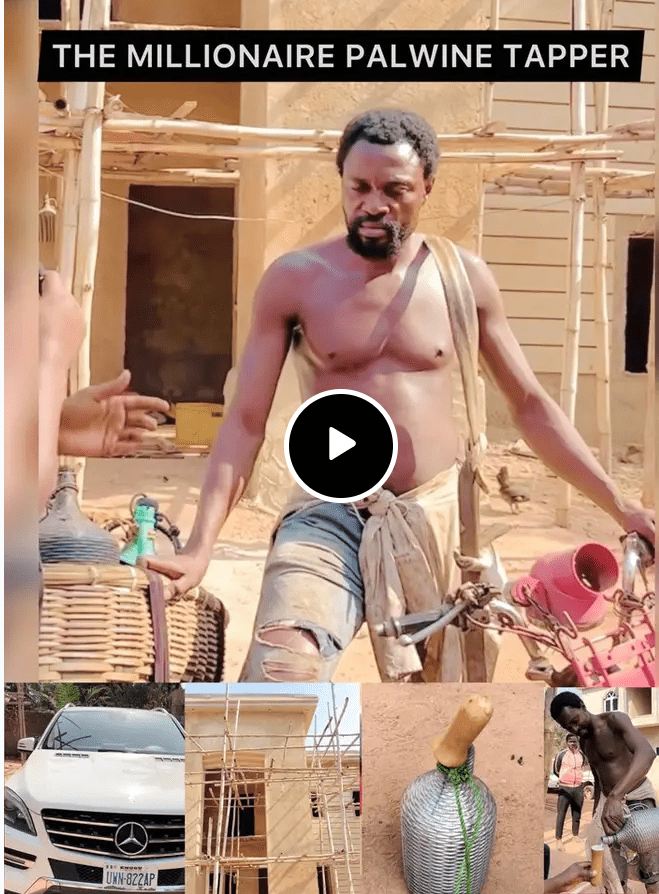 What do you have to say concerning this article share your opinion with us via the comments section.
Also, read
• "Show me your Kpekus" MC Warriboy dares Bobrisky as he storms the Crossdresser's house in Lagos (Video)
• House Help Goes Crazy as Her Nigerian Madam Registers Her in School for the First Time, Video Melts Hearts 
• You must leave my house see hilarious moment as man send his fiance packing after wasting his N50k to cook this soup