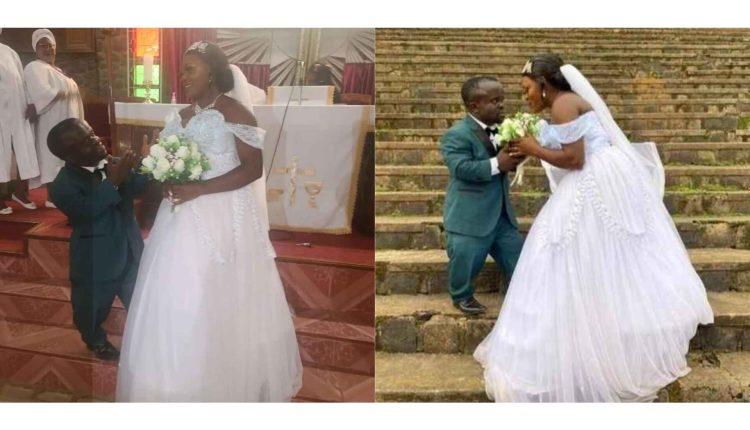 Man rejected by women because of his height finally finds love, Weds the woman of his dreams (photos)
The Cameroonian teacher by name Derick kwoyela,who discovered love after being rejected by women for years because of his height has gotten married.
Kwoyela, a 39-year-old teacher from Cameroon, married Kahboh Patience, his sweetheart.
Bali Nyonga hosted a traditional and civil wedding on Friday, April 7. On Saturday, April 8, 2023, a church wedding was celebrated in Bamenda, North West Region.
After making their engagement public a few weeks ago, the couple stirred some controversy on social media.
Before falling in love with Patience, Derick Kwoyela claimed he had to battle societal preconceptions.
See photos from his wedding: