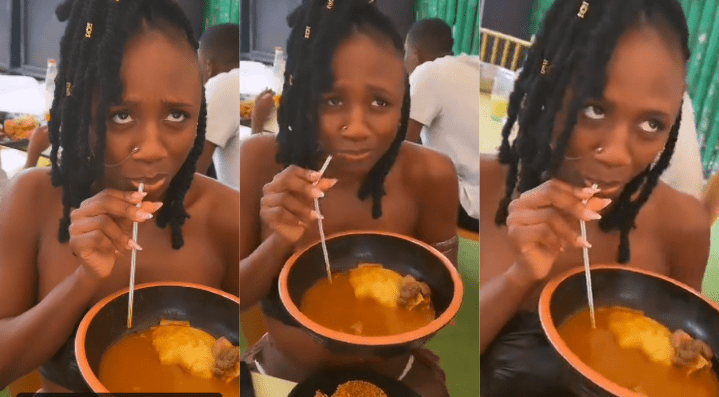 No wonder you can't keep your marriage Netizens lambasted on Korra Obidi for eating fufu and soup with straw
Korra Obidi
Popular Nigerian dancer Korra Obidi has caused a huge stir online after she was spotted using a straw to eat fufu and soup.
Korra who stated that fufu wasn't her type of food, she sipped the soup and stated that she is more comfortable with chicken peri peri. The dancer who's in Ghana for Christmas holiday angered residents as she said the soup was a stream and needed a straw to consume.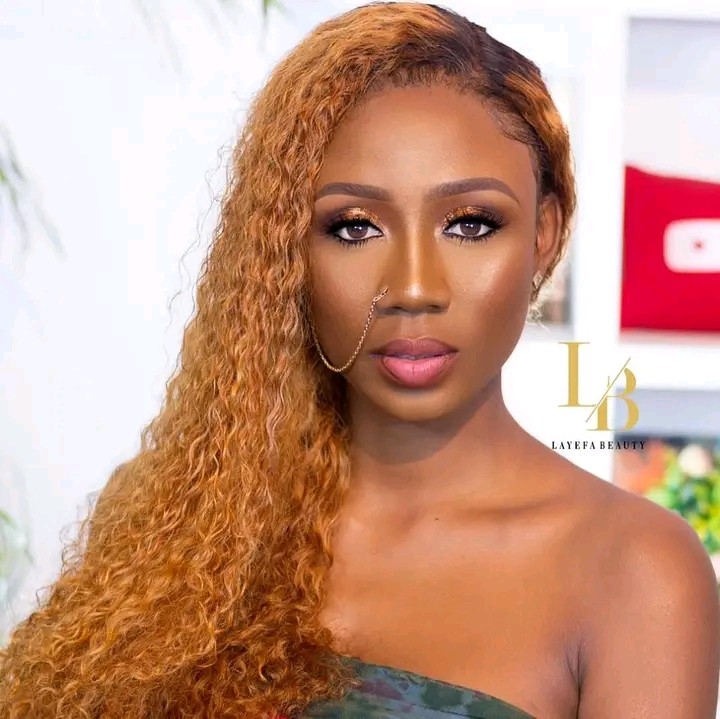 As she shared the video Online, her fans who felt offended by her actions began to hurl insults at the dancer for such misbehavior.
See Netizens Reactions to the video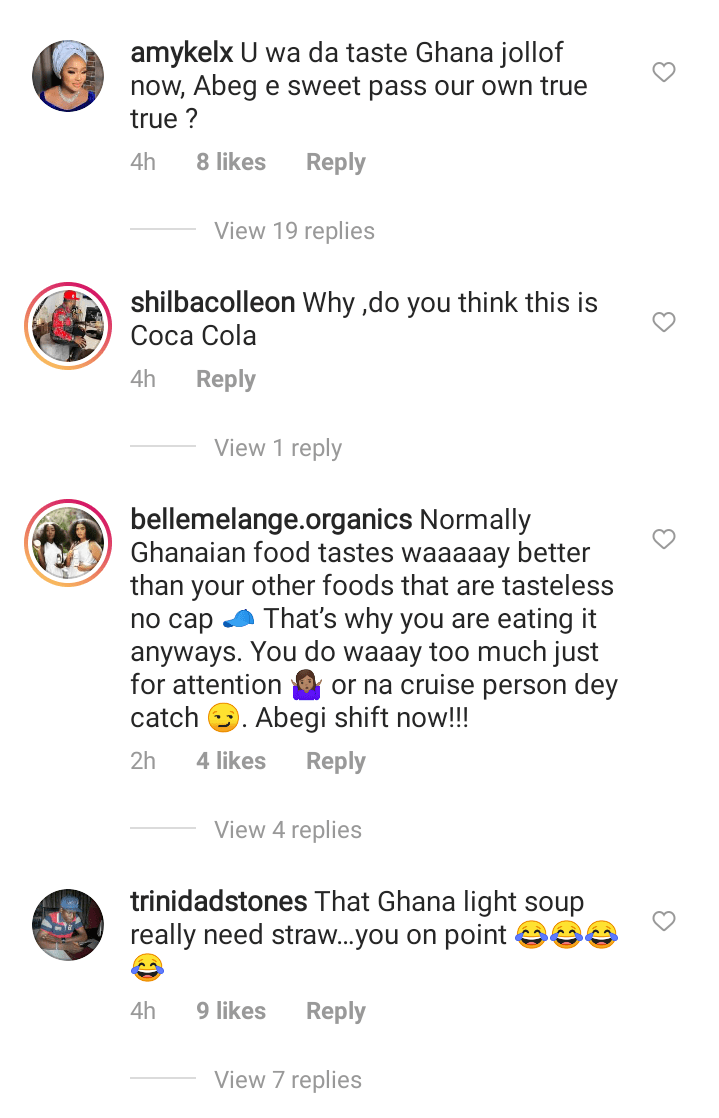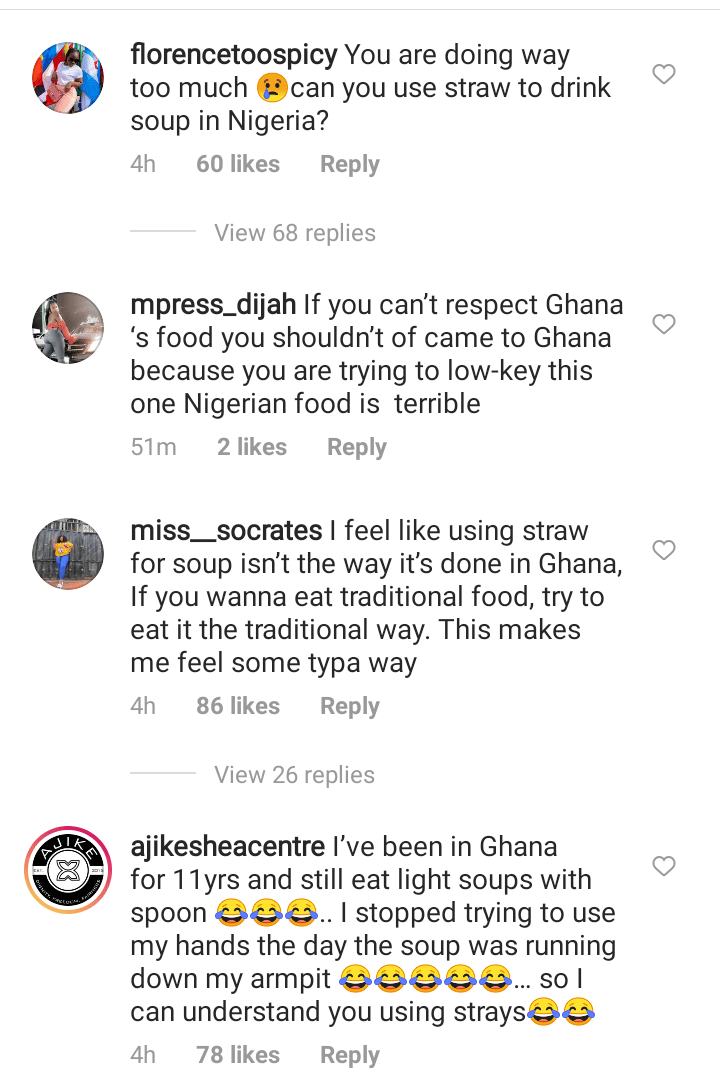 Watch Video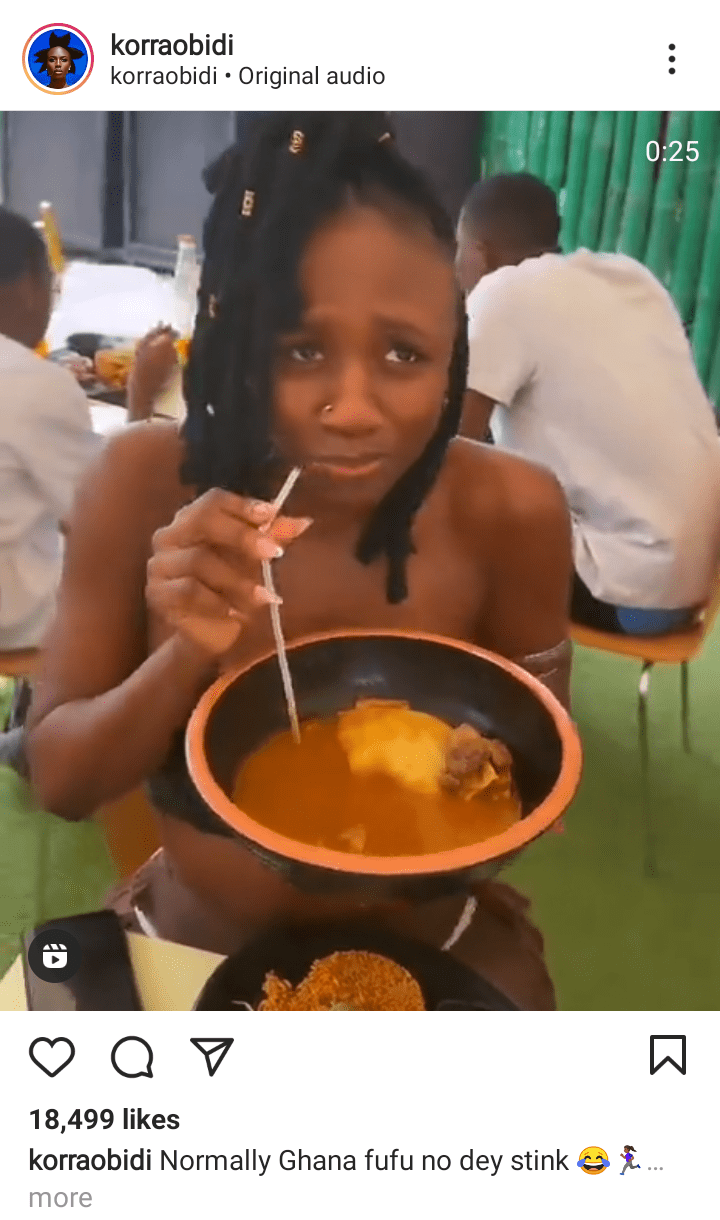 Also, read 
• I Don Dey Get Boyfriend, Nigerian dancer Korra Obidi Excited As Man Toasts Her On The Streets Of Lagos
• No wonder she can't keep her marriage Nigerians lambaste on Korra Obidi for tw£rking in front of her Police escorts
• I am back to my Motherland to marry a new husband Nigerian dancer Korra Obidi says as she returns home to search for a new husband weeks after finalising her divorce