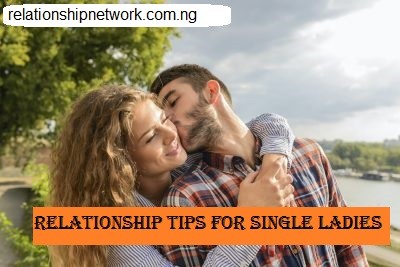 Relationship Tips For Single Ladies
Relationship Tips For Single Ladies
Everyone is destined to be entangled in a relationship with the opposite gender one way or the other, except they volunteer to pick up an apostolic duty in the future that restricts them from doing such. As you gear up for such an experience of getting emotionally attached to someone else, here are some valuable relationship tips for single ladies you might want to consider.
Wellbeing single in a society of a whole lot of emotional entanglements can seem to be quite frustrating at times, and in a desperate move to follow up with the trend as a lady, you might end up being in a relationship with the wrong one.
The truth still remains, even though the society might try its own possible best to paint the picture of good for those in a relationship, not all roses might turn out to be read as such fairy tales are usually compromising on numerous occasions.
RELATIONSHIP TIPS FOR SINGLE LADIES
well in no particular order, here are some resourceful tips I consider valuable for every single lady out there to be aware of before venturing into a meeting.
NEVER FOR ONCE FAKE YOUR PERSONALITIES
Being genuine with your lifestyle as a single lady should be your utmost priority as you don't want to give members of the society generally and guys, in particular, a misconception of you.
it is advisable as a single lady not to force an attitude or character about your personality for the sole aim of pleasing or impressing a guy; though it might seem to play out well for you in the short term it wouldn't in the long run.
ENDEAVOR TO DEMAND RESPECT
As a single lady, it is required of you never for once to stoop so low in a desperate move to be in a relationship. Placing some value or worth on yourself would do you a whole lot of good than harm.
Respect just like we all know is reciprocal which is for you as a single lady to be referenced with respect, courtesy demands that you have accorded someone else Respect in like manners.
NEVER BE ENVIOUS OF THOSE IN A RELATIONSHIP
With the current trend of almost everyone being in a relationship. generally, as a human which I believe you are, Envy and Jealousy are bound to surface
If you are having a hard time in your relationship and you are not sure of what you want anymore because of other people's relationships, you might need this to motivate you and keep you going what to do when you feel lonely: 6 thing
The earlier you come to realize that feeling bittered over a friend or close relative relationship would do you more harm than good, the better for you.
LOVE AND CHERISH YOURSELF
As a single lady, it is expected of you to love yourself for who you are as well as loving yourself for what you're becoming generally as this could reflect on the level of love others might have for you.
Maintaining a healthy lifestyle such as getting some nice hours of sleep as well as taking up an exercise activity or going for a massage. Whichever one it happens to be, endeavor to engage yourself in activities that are more rewarding and less stressful
DON'T BE SELECTIVE AND JUDGEMENTAL
The biggest mistake almost every single lady out there does make is being selective about which guy to enter into a relationship with by placing them in comparison to one another according to that which suits their taste.
It is not expected of you as a single lady to keep analyzing or start a screening exercise for each and every guy that comes your way, rather it is expected of you to pick a guy of whom is personality best suits your taste after which you can start working towards adapting to any imperfections of the guy.
DO NOT SUBJECT YOURSELF TO ANY FORM OF ABUSE
Though you haven't been entangled with anyone yet, when the guy you intend to be in a relationship with is well known in the society for body shaming the female gender as well as making degrading comments at random, it is advisable for you as a single lady to come to a halt with that fellow.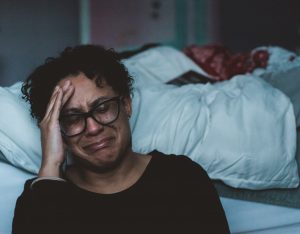 Literally, being in an abusive relationship can easily be compared to hell, though physical damages also turn out to be one of its end results, it also comes with a whole lot of physical and emotional trauma which tends to leave a scar on your heart, making you have displeasure about Guys generally.
BE READILY PREPARED TO FACE THE WORSE
Just as we aforementioned earlier, being in a relationship isn't a bed of roses, and even if it is, not all roses are red as though the society at large might strive to paint a good picture of it; a relationship does also come with their own drama.
Being in a relationship isn't quite as easy as you might have imagined; the reason is that while being single might present you as a lady to be at liberty with yourself being in a relationship presents you with the challenges of learning to adapt to any imperfections of your partner.
CONCLUSION
In conclusion, why it is expected of you as a single lady to be optimistic about getting entangled in a relationship, courtesy demands that there are some turns off you'll find in a person where it would be expected of you to come to halt.
A relationship isn't a Fairy tale on one hand, but it is the best form of experience every single lady out there can ever wish for; all that is required of you as a single lady is to hold tight to those resourceful tips we aforementioned and see yourself never to regret being in a relationship for once.
Don't go into a relationship all because you don't want to be placed among the single ladies anymore so with that, you just date anyone that comes to your way.
Ensure that you think about it before you accept to be with anyone. Success.